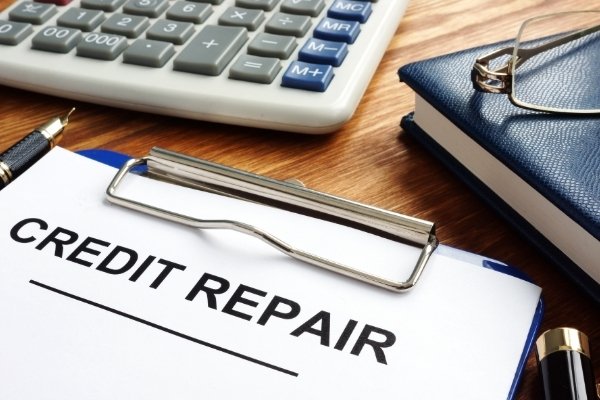 30 Mar

Bad Credit Is Costing You Money

When it comes to borrowing money, a good credit score can mean access to a wider range of financial options, better deals and premium interest rates. A bad credit score on the other hand can seriously limit how much you can borrow and what interest rate or terms you're offered. Or it could even be the reason for being denied renting an apartment, or not being able to land certain jobs.

If your credit score isn't the best right now, understanding how it impacts your life could just be the motivation needed to improve your credit score. Here's what you need to know about the cost of bad credit and how you can avoid paying more for your debt.
Access to financial products 
Having an impaired credit history doesn't necessarily mean your credit application will get declined, but it will normally make it harder for you to qualify for a credit product. Generally, lenders use your credit score to help assess the risk involved in lending you money. If your credit history has a few issues, they might see you as a higher risk and therefore are less inclined to approve your application. At times like this, loans with no credit check or payday loans can be tempting options. However, it's worth bearing in mind that these types of loan often mean high repayment amounts over a short period of time, which could easily trap you in a debt spiral. What's more, they may further limit your financing options and opportunities down the track, as many reputable finance providers view payday lending negatively.
At Max Loans, we believe that every Kiwi deserves to live their best financial life, and we work hard to help our customers get fair and affordable loans, even if they have bad credit. As one of the most experienced Personal Lending Advisers in NZ, we work closely with a diverse range of lenders who deal specifically in lending to people with credit issues. Along with our years of experience in the financial industry, we can allocate you to the most suitable lender, minimising your risk of being rejected. For more information on securing a loan with bad credit, check out our other guides on how your credit affects personal loan applications and how to get a loan with bad credit.
Interest rates
Getting loan approval with bad credit can be challenging. And often if you do get approval, you may end up paying higher interest rates than you would do with a higher credit score.
Because lenders use your credit score to determine how much of a risk you are – and how likely you are to repay your debt on time – people with good credit scores typically receive lower interest rates, because they've proven over time to pay back their debt in full.
A bad credit score can signal to lenders that someone might have struggled to keep up with repayments and hence poses a greater risk to lenders. These borrowers are typically charged higher interest rates to compensate for the added risk.
At Max Loans, we know that not everyone with a bad credit score is unreliable. Often circumstances that are out of your control – like a period of unemployment because of retrenchment, or a divorce with an unfair settlement – can harm your credit score and make it harder to apply for credit.
That's why we help people with bad credit scores secure finance through bad credit loans. A bad credit loan through us not only provides you with quick access to funds for a variety of needs, but also offers fair rates and reasonable repayment terms, ensuring you won't be trapped in a cycle of debt. What's more, paying off a bad credit loan with us can help rebuild your credit score, putting you in a better position to secure finance in the future. Talk to us to find out more about your options.
Renting options
Bad credit could trigger all sorts of issues, and it could even limit your renting options. Landlords and/or property management firms can and do carry out a credit check to help assess how much of a financial risk the potential tenant might pose. And if you have several black marks on your credit report, they may think that you are more likely to fall behind on the rent, and therefore deny your rental application. After all, if a renter fails to pay rent, they lose money.
While a strong credit score can help you secure the rental property you want, it takes time to improve your score. And you probably don't have that time if you've already started looking for new rental homes. One way to alleviate landlords' concerns is to offer a larger than usual bond. For example, if the landlord only asks for two weeks' rent as bond, telling the landlord up front that you are willing to pay four weeks' rent as bond may help improve your chances of renting. After all, a larger bond not only shows your commitment, but also provides the landlord with a sense of security as they can use the fund to cover their financial losses should you default on the rent (of course, we're sure you won't). Just bear in mind that in New Zealand landlords can't by law take more than four weeks' rent as bond. If you are in a position to secure a rental but short on funds, we at Max Loans may be able to assist with an emergency loan to help cover the payment of a rental bond and additional moving-related costs. To apply for finance, simply complete the online application form in minutes and we will take care of the rest! And best of all, if you think you are tired of renting and ready to buy your first home, but worry about your credit score, our Mortgage Advisers at Max Mortgages are willing to help. To discuss your mortgage needs and concerns, please flick us an email or give us a call on 0508 629 5626. It's never too early to contact a Mortgage Adviser – even if you've just started saving for a deposit, we can provide tips to help you reach your goal faster. To know more about buying your home with bad credit, please check out our other blogs on how your credit affects your mortgage and how to secure a mortgage with bad credit.
Employment opportunities
Jobs in finance or government where you may be regularly handling money or need some form of security clearance often rely on a credit check. A bad credit score could stop you from securing this type of position. It could even affect you financially, by limiting your earnings and promotion opportunities.
If you aspire to this type of position, repairing a bad credit score is vital to your career advancement. Do this by:
Regularly checking your credit score and reporting any inconsistencies.
Catching up on late repayments and avoiding missing any repayments in the future.
Avoiding high-interest financing options and applying for a bad credit loan with fair rates if you do need help with your finance. Paying off a bad credit loan with us can also help rebuild your credit score.
Boost your credit score
Having bad credit doesn't necessarily limit you from applying for credit. But it can impact the type of credit you qualify for and the amount you're charged in interest. At Max Loans, we understand that bad credit isn't always your fault. And we do our best to help those with bad credit by matching them up with lenders who specialise in this type of lending. If you'd like to find out how bad credit loans could help improve your credit profile, get in touch with the NZ Loans team at Max Loans.
Apply Now
Find this article helpful? Don't forget to like it or share it on Facebook.