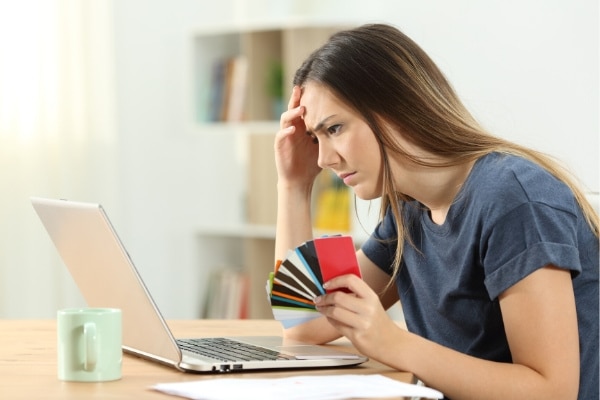 20 Feb

3 Useful Tips On How To Get A Loan With Bad Credit In NZ

Is a bad credit score stopping you from securing finance? The fact is, it can be challenging getting finance with a bad credit score; many lenders are hesitant to lend to those with a bad credit history, or they may charge higher interest rates to those they perceive as more of a risk.

But it's not impossible. Even with bad credit, there may still be ways to get loans NZ wide. One of the best ways to improve your credit score and boost your credit profile back to good health is with bad credit loans through Max Loans.

Read on to find out 3 useful tips to getting a loan with bad credit in New Zealand.
1. Know your credit score
The first step is knowing what your credit score is and whether it's good or bad. A credit score is a number calculated by a complex algorithm each time a credit check is requested. It's made up of all of your historical credit and financial data and is used by lenders to determine how likely you are to repay your debt and make regular repayments; your creditworthiness, essentially. The higher your score, the better your credit rating.
Your credit score is calculated using both positive and negative financial data found within your credit file. In its simplest terms, if you pay off your loans on time, your score could improve; if you miss repayments, your score gets worse.
A bad credit score could be the result of defaults on loan repayments you may have had in the past – typically, a loan repayment that is more than 60 days overdue is considered a default. Or it could be because you've applied for too many loans or credit in a short space of time. It could even be because your name was linked to someone else who may have defaulted – for example, your name was listed on a shared telephone account where the bills have been unpaid.
The other factor that could impact your credit score is your credit age – because a credit score needs to be built up over time, if you haven't applied for much credit because you're young, you may not have had time to build up a good credit history.
2. Your credit score affects your ability to borrow
There's no doubt about it, having a bad credit score can negatively affect your ability to borrow finance. Your credit score is really a measure of your financial standing in the eyes of a lender which is why it's so important to maintain a good credit score.
That's not to say you won't ever be able to apply for NZ finance, but it can impact your chances, the amount you may be able to borrow, as well as the interest rate you'll be charged.
The good news is you have some control over your credit score and you can improve a bad credit score over time. Here are some the ways you can do that:
Request a credit report and check for any errors. If you find any errors, contact the credit reporting bureau to get these fixed.
Pay back all of your current debt to build up a good history of repayments. If you're having trouble keeping up with payments, it might be worth rolling them into one easy-to-manage payment with a debt consolidation loan through Max Loans. Plus, a debt consolidation loan is often at a lower overall interest rate than your other individual debts, helping you get out of debs faster.
Avoid taking on any new debt as much as possible.
Devise a budget and stick to it.
Avoid pay day loans and quick fix finance arrangements.
3. Getting a loan with bad credit
Even with bad credit, there are a few ways you may still be able to get finance:
Apply for a secured personal loan – Secured personal loans is money borrowed against an asset, like your vehicle or a property you own, that is pledged as security for the loan.
Have someone co-sign your loan agreement – ask someone like a family member or close friend to guarantee your loan. While having a guarantor is a great way to enable you to obtain finance, it could put your guarantor in a difficult financial situation in the event where repayments are not met. If you are considering having someone co-sign your loan agreement, you should be sure that you can comfortably manage the loan repayments. If you need some expert advice on it, our help is just one call away. At Max Loans, we also have excellent loan protection insurance available, such as Credit Contract Insurance (CCI) and Lifestyle Protection Insurance (LPI), to help protect you from financial hardship when the unexpected happens.
Work with a Personal Lending Adviser like those at Max Loans who specialises in advising on bad credit loans as this may be the best means of improving your credit score.
Improve your credit health
At Max Loans, we believe everyone deserves a second chance. If you're struggling to get NZ finance because of a bad credit score, we may be able to help. Talk to the team at Max Loans about a bad credit loan that could help improve your credit health and get you back on track financially.
Apply Now
Find this article helpful? Don't forget to like it or share it on Facebook.