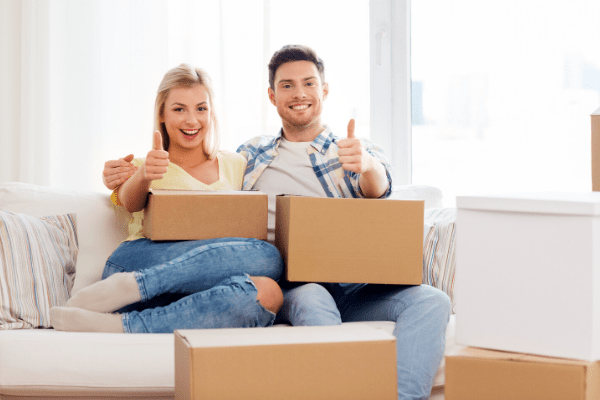 31 Jan

Improve Your Chances Of A Low Deposit Home Loan

When it comes to getting a mortgage, saving a deposit can be a struggle – and it takes time. Generally, you will need a 20% deposit to purchase a property in NZ. However, lenders can, and do, lend more than 80% of the property's value on some loans every month. To improve your chances of getting a low deposit home loan, here are 5 tips to help you get there.
Start scheming
There are several schemes in place to help you secure a mortgage with a low deposit, especially if you are a first home buyer. You can apply to withdraw some of your KiwiSaver savings to put towards a first home purchase, if you've belonged to your KiwiSaver scheme for 3 years or more. In addition, you may also be eligible for a First Home Loan (previously Welcome Home loan), which is designed to help first home buyers by allowing lenders to provide loans that would otherwise sit outside their lending standards. With a First Home Loan, getting into your first home is much easier because you may only need a 5% deposit. If you are in a position to secure finance to buy your first home, our Mortgage Advisers would like to equip you with all the information you need, and take a look at how you can increase your chances of getting your mortgage approved.
Top up deposit funds via a personal loan
Some home-loan lenders also allow a 'top-up' on deposit funds sourced via a personal loan, if the customer's overall serviceability still works for a mortgage. These lenders tend to be more of your Specialist Finance Lenders than say your traditional banks. Through providing more flexible lending products and considering each application on its merits, non-bank lenders are gaining traction in the market as often it is hard to fully meet all of a bank's criteria. At Max Mortgages, we work with a panel of over 25 lenders – including all the main banks as well as a broad selection of non-bank lenders, meaning that we have a much higher probability of getting our customers approved for their finance and more often than not are able to provide multiple options.
Spruce up your bank accounts
To increase the likelihood of getting a low deposit home loan, you need to give your bank accounts a bit of a makeover. That means you should clear as much of your debt as possible and manage your money responsibly. If you are overloaded with debt and not sure where to start, at Max Mortgages, we are pleased to show you what types of debt are most likely to frighten off lenders. For example, high-interest credit cards and payday loans are some of the worst kinds of debt. It's usually a good idea to focus on paying off these types of debt before tackling student loans. After all, a student loan is interest free if you are a New Zealand–based borrower and it may help increase your long-term earnings potential. However, as you probably have noticed, getting out of high-interest debt is not easy, especially when you don't have much money to spare. If you are struggling with that, a single loan to consolidate your debt may be one of the best ways to put you in a better position, particularly if it reduces the overall repayment amount and therefore improves the serviceability on the mortgage.
Once you've paid off most debt, you should also start saving on a regular basis. These days, most lenders want to see a percentage of your deposit as genuine savings showing that you will be able to meet the repayments, especially if you are borrowing more than 80% of the property's value. A demonstrated savings pattern will give you an upper hand in the mortgage approval stakes, and potentially help you secure a better interest rate. To make things a little easier, here's some great news: your Kiwisaver (if eligible) also counts as genuine savings. For more information, you can consult Mortgage Advisers at Max Mortgages.
Deal with bad credit
Bad credit or blemishes on a credit record along with a low deposit can make it even harder to get finance at a traditional bank. However, it doesn't mean you need to shelve your home ownership dreams. To secure a mortgage with bad credit, the first step is knowing exactly what's in your credit report. You can request a copy of your credit report by contacting one of three credit reporting agencies in NZ and check for errors. Believe it or not, mistakes appear on credit reports more often than many people think, and could derail an approval for a mortgage. At Max Mortgages, we specialise in advising on bad credit home loans, and we would like to work with you to ensure you are in the best position to gain an approval. For example, if there is something on your credit file due to an unfortunate circumstance, we can help explain this upfront in your mortgage application to our lenders. In addition, working with a panel of lenders, we can match you up with the right one, so you could avoid being declined and adversely affecting your credit report. Get in touch with us to know more about what we can offer!
Have a guarantor on the home loan
Having a guarantor on the loan may enable you to secure a home loan with just a small deposit, or even no deposit at all. Typically, a guarantor – usually a family member like a parent, offers their house as collateral for the loan. While being a guarantor is a great way for parents to help their children get on the property ladder without having to give a lot of money, it can be a risky move. In the event where repayments are not met, a guarantor is also legally responsible for repaying the loan. In extreme cases, the lender can even sell the guarantor's property to recoup their money. If you are considering having someone as your guarantor on the loan, you should be absolutely sure that you can comfortably manage the loan repayments and take steps to limit the damage if things don't go as planned. For example, you can protect your guarantor's assets by taking out full mortgage protection insurance, so your mortgage still gets paid if you lose your job. To avoid putting your guarantor in a difficult financial situation and relieve their concerns, there should also be a planned release of the guarantee at the outset. As always, if you need an experienced Mortgage Adviser guiding you through the process, our help is just a call away.
Speak to a Mortgage Adviser
Securing a mortgage can be a stressful and confusing process, especially if you don't have enough funds for the deposit. There's so much to learn before you can talk confidently with lenders. However, it can become a whole lot easier if you have expert support from start to finish. At Max Mortgages, we are here to save you time, stress and money by providing the best possible mortgage advice. Contact us today to arrange a free, no-obligation chat!
Contact a Mortgage Adviser
Find this article helpful? Don't forget to like it or share it on Facebook.