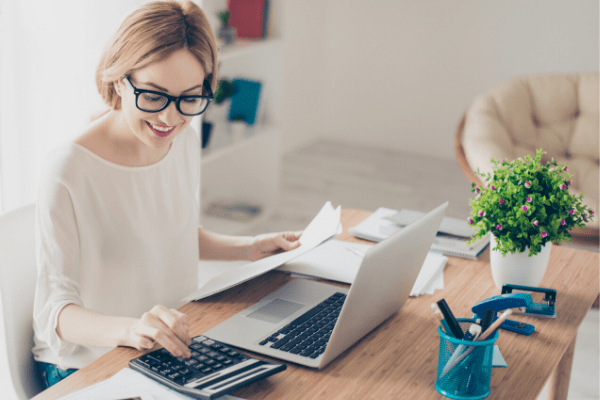 13 Mar

How To Refinance Your Mortgage Without Tears

Everyone loves saving money, especially when it comes to most homeowners' largest financial commitment: the mortgage. With mortgage rates being historically low at the moment, there is no better time to check if refinancing makes sense to you. Not to mention that refinancing can also free up some of your money to pay for home improvements or repairs, so you can maximise your financial earnings. If you're considering a mortgage refinance, follow these 3 tips to help ensure a successful outcome.
1.Explore the costs of refinancing
When it comes to refinancing a mortgage, there are a range of fees and costs involved that you need to be aware of. Some common costs may include early repayment fees, legal costs, valuation costs and application fees from the new lender. Generally, these costs vary depending on your individual circumstances, and can range from a few hundred, to a few thousands. If the associated costs are high, it could mean switching for a slightly lower interest rate would actually leave you out of pocket. So make sure you weigh out the benefits and the costs before you make the decision to refinance your mortgage. It's also important to look at the features of your new home loan to ensure you can maximise your savings. At Max Mortgages, we understand that refinancing your mortgage is not an easy decision, and we are here to help you do the sums to work out whether or not refinancing is the right move for you. Even if we can't help you find better deals, at least you have the peace of mind knowing that you've got the best rates and home loan structure. As an ethical Mortgage Adviser, we'll only recommend refinancing when it genuinely suits you and the benefits of switching outweigh the costs.
2.Calculate your home equity
Your home equity is one of the keys to refinancing – the more equity you've built up in your home, the better the interest rate you could get, and the more favourable terms you could be offered. The general rationale behind this is that the more equity you have, the more security you'll offer your lender, and the less risky the loan is to the lender. To calculate your home equity, you will need to know the current market value of your home and the total sum of debts registered against it. You can ask a real estate agent to run an analysis to find the estimated value of your home and check your mortgage statement to see your current balance. The difference between the two is your home equity.
3.Consult a Mortgage Adviser
Refinancing isn't as easy as switching mortgages and automatically saving thousands of dollars. Without some careful preparation and homework, it can actually hurt you in the long run. When you consider refinancing, you shouldn't just look at the interest rate – the loan with the lowest interest rate may not always be the best option. A competitive home loan will offer a combination of a competitive rate, good mortgage structure and low fees. Before you dive headfirst into refinancing, it's wise to consult a reputable Mortgage Adviser to be equipped with the right knowledge. At Max Mortgages, we would like to help you understand how the home loan market has changed since you took out your mortgage, take the time to understand what you want to achieve, and provide a number of options to qualify you for a good interest rate and mortgage structure.
Furthermore, we care about your credit score as much as you do. You might have heard that applying to multiple lenders could make you an unattractive loan candidate – each time you apply for a mortgage, it may trigger a hard inquiry on your credit report and thereby impact your credit score. At Max Mortgages, we are constantly in touch with a wide range of lenders, including all the main banks and a broad selection of non-bank lenders, and know what deals are on offer. As such, we make it easy to find the mortgage solution that best suits your individual needs, without negative strikes against your credit score.
Refinancing your home loan with the help from Max Mortgages
Refinancing a mortgage can be complex, but you don't have to do it alone. We at Max Mortgages are ready to make the process as simple as possible and guide you along the path to a successful refinancing. Contact us to arrange a free, no-obligation chat today!
Contact a Mortgage Adviser
Find this article helpful? Don't forget to like it or share it on Facebook.