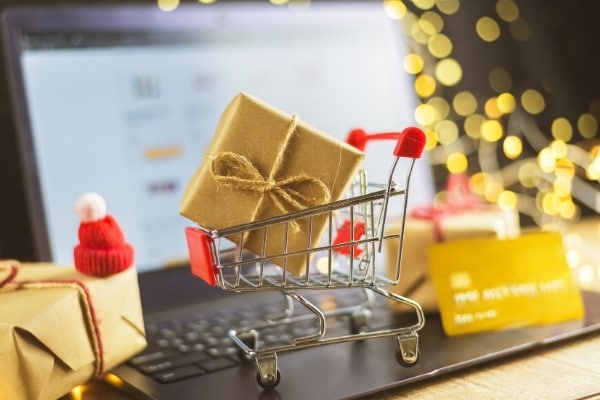 22 Dec

Looking For Fast Unsecured Personal Loans In NZ?

Need finance in a hurry to fund a holiday, emergency surgery, or repairs to your car? When used wisely, unsecured personal loans can help fill a hole in your budget without risking your home or other assets.

Unsecured personal loans don't require any security or collateral, and unlike credit cards, they usually have much lower interest rates. That makes them ideal for financing those unexpected expenses, home renovations, or last minute travel plans, if you don't want to provide an asset as security. Take a closer look at the key benefits of unsecured personal loans and some of the reasons you might consider using them.
What is an unsecured personal loan?
Unsecured personal loans differ from secured loans like your mortgage or car loan, in that they don't require any security or collateral to be held against your loan. If you're unable to repay an unsecured personal loan, there isn't a specific item that can be repossessed, like your house, your car or your boat.
Not having to put your assets on the line can provide peace of mind, knowing you're not at risk of losing your property should you default on your repayments. Consequently, due to the increased level of risk involved for lenders, this also means that the criteria for unsecured loans is stricter and your chances of being declined can be higher – that's where a Personal Lending Adviser comes in. At Max Loans, we specialise in arranging personal loans NZ wide, and we help source both secured personal loans and unsecured personal loans to ensure that, whatever your situation, we are able to help. With access to a wide range of lenders who deal specifically in lending to borrowers without collateral, we can help you find an unsecured loan that best suits your needs with the most competitive interest rates on the market! Use our online application form to get started or give us a call on 0800 ASK MAX (0800 275 629) to find out more about what we can offer!
Why get an unsecured personal loan?
If you're looking for a finance option, but don't have security (or don't wish to use security), you might be considering either an unsecured personal loan or credit card. While these two borrowing options share similarities, they also differ in many important ways. A credit card is a form of revolving debt, which means that you have a set credit limit that you can borrow against as needed, and if you fail to pay off the balance before the due date, you then pay interest on this debt. The danger with credit cards, of course, is that you can always charge more at any time up to your credit limit, and before you know it, you're carrying a growing debt that you can't afford. An unsecured personal loan, on the other hand, is a fixed credit – it provides you with a clear repayment plan up front, so you have the peace of mind knowing you are spending as planned and not setting yourself up for unforeseen debt. It's worth noting that failing to make timely repayments or missing repayments can be recorded on your credit report, making it hard and more expensive for you to borrow money down the track. At Max Loans, helping you secure finance is not all we do, we also help make sure your loan repayments fit within your budget, ensuring your long-term financial health. If you're looking for some extra money to help relieve financial pressures, we are here to take the time to understand your specific needs and make sure you get the right loan for your individual situation.
In addition, because an unsecured personal loan usually offers far lower interest rates compared to a credit card, many Kiwis use an unsecured personal loan to consolidate their credit card debt at lower interest rates to free up some money they need for other things.
What can unsecured personal loans be used for?
An unsecured personal loan can be used for anything you like. Here are some situations where unsecured personal loans have helped some of our customers:
Unexpected vehicle repairs – whether you've had an accident or you need to service your car, unsecured personal loans can help you get back on the road again quickly and with minimal fuss.
Holidays loans – make your dream holidays a reality without having to wait to save up. Take advantage of last minute travel deals and finance your holiday with unsecured personal loans.
Emergency loans – when life happens, having the money you need to pay the bills is one less thing to worry about. Pay for things like funeral costs, health and medical expenses, moving expenses, vet bills, or even your Christmas shopping.
Debt consolidation – clear those unpaid bills or consolidate all of your high interest debt into one manageable repayment.
Home improvements or repairs – get those DIY projects done in time for summer or move forward on your home renovation plans.

Wedding loans

– a wedding loan is a great way to take care of wedding-related costs, so you can make your special day unforgettable without any financial stress.
Unsecured personal loans can help you pay for the things you need today, without having to wait. What's more, without the need for security, the application process is simple. Set yourself up for success by working with an experienced Personal Lending Adviser like the one at Max Loans.
Need cash in a hurry?
Getting finance to pay for extra unbudgeted expenses shouldn't be hard. But sometimes it is. That's why at Max Loans, we work hard to simplify things. Our online application process is quick and easy. Directly apply online or get in touch with our team today to find out more.
Apply Now
Find this article helpful? Don't forget to like it or share it on Facebook.