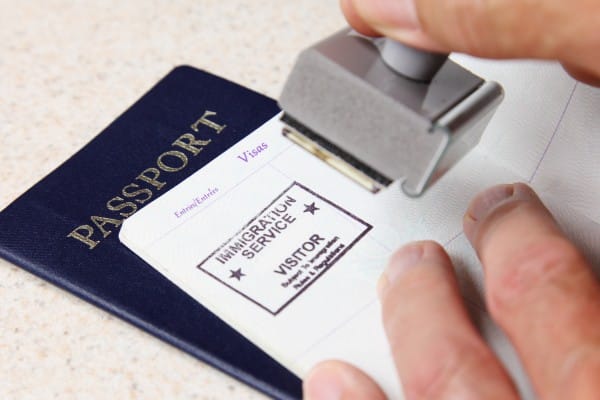 27 Apr

Struggling To Get A Personal Loan As A Visa Holder?

It can be challenging getting personal loans as a visa holder in New Zealand. Whether it's because you're unfamiliar with New Zealand's credit system, you have no credit history, you're unsure of which lenders to apply with, or the validity of your visa is holding you back, here are some tips that could set you up for success if you're struggling to get personal loans as a visa holder in New Zealand.
Getting personal loans as a visa holder
Depending on the type of visa you hold, you may be eligible for personal loans with some lenders, even if you aren't able to access all types of lending. Because it's much harder for lenders to determine a visa holder's eligibility, as they may not have had time to build up a New Zealand credit history, lenders will use other criteria to determine lending risk. One of the most important considerations for lenders is visa validity: how much time you have left until your visa expires.
Lenders may have their own specific criteria regarding whether or not they are willing to provide loans to individuals within the period of their visa's validity. There may also be specific conditions applied to the loan – such as a loan term that ends before a visa expires – so it's a good idea to get expert advice from a knowledgeable Personal Lending Adviser, such as those at Max Loans, if you are a visa holder applying for personal loans.
If you are a visa holder in New Zealand, the visas that make you eligible to apply for NZ loans usually include, but are not limited to:
Work Visa
Resident Visa
Permanent Resident Visa
Personal loans for visa holders
While it's true that some lenders don't offer finance to visa holders because of the challenges with risk, there are still a number of lenders, including some major banks, that offer personal loans to eligible visa holders.
Common types of personal loans available to visa holders include:
Secured Personal Loans

– borrow against an asset used as security for the loan which could improve the interest rate you get charged or increase the amount you can borrow.

Unsecured Personal Loans

– personal loans that don't require collateral may have stricter requirements for lending but offer more flexibility than other option.
Car Loans and Car Finance – get the car you need when you want it with car finance to suit your budget and financial position.

Debt Consolidation Loans

– consolidate your debt into one manageable loan at a favourable interest rate and better loan terms.
Emergency Loans – take care of unexpected costs you haven't budgeted for, whether it's a medical treatment, car repairs, moving costs or the bond for your rental.
Get more information about the range of personal loans available through Max Loans on our website.Applying for personal loans
Before applying for personal loans as a visa holder in New Zealand, check that you're eligible for financing. Ensure you have the details of your confirmed employment in New Zealand, that you meet the minimum income requirements, and that you hold a New Zealand bank account.
Also consider the following:
Your visa expiry date: This is critical for loan approvals as most lenders will require that you have at least one years left on your visa, or they may specify that the term of your personal loan ends before your visa expires.
The type of visa you're on: If you're a short-term non-resident visa holder – such as a student visa or working holiday visa – there may be options for personal loans provided you have a co-borrower or guarantor for your loan. For long-term non-resident visa holders, contact a Max Loans' Personal Lending Adviser to find out if you're eligible for personal loans.
Your credit score: Shopping around for loans or applying with multiple lenders could do your credit score more harm than good, as each time a lender requests your credit report a enquiry is lodged on your file. Too many hard inquiries may be seen by lenders as a red flag which could impact your ability to get finance.
The solution to your personal loan problems
Getting a personal loan as a visa holder in New Zealand can be challenging but it is still possible. Working with the right team makes all the difference! Get in touch with Max Loans to work with a Personal Lending Adviser who can help you understand the types of personal loans available to visa holders, and help you apply with the right lender to improve your chance of success.
The team of Personal Lending Advisers at Max Loans understand the challenges that visas can bring and have experience at helping other new arrivals to New Zealand. Here's what some of our other customers say about working with us:
I would like to thank Max Loans especially Mr. Errol for his guidance through my personal loan application which is very helpful in my Immigration Application for Permanent Residency here in New Zealand and without him Mr. Errol it won't be a successful one, so once again guys, get in touch with Mr. Errol from Max Loans especially for your needs and wants could be met very quickly. Thank you so much Max Loans (Mr Errol)
Apply Now
Find this article helpful? Don't forget to like it or share it on Facebook.