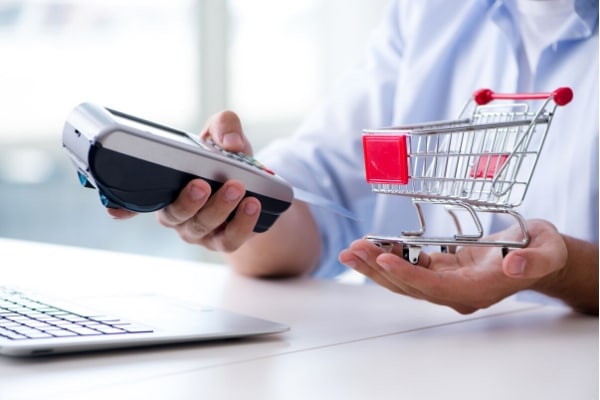 12 Dec

Top Tips For Getting A Fast Loan And Helping Protect Your Credit

Sometimes life doesn't work out quite the way you planned. When things go wrong, surprise expenses can be stressful if you're not financially prepared to deal with them. In times like this, you may need a little extra cash to help cover those unexpected costs.

Whether it's financing a new car in a hurry, paying for a serious medical treatment, or an urgent home repair that simply can't wait, Max Loans can assist with fast loans NZ wide to help you get access to quick cash loans.

Here are 3 tips for getting a fast loan while helping protect your credit.
1. Look for online lenders with fast approval
As with most things, it pays to shop around. While New Zealanders are certainly spoiled for choice when it comes to lending options, it's always worthwhile researching and comparing lenders to ensure you're getting the best deal.
It's important you compare all of the loan features, not just the interest rate: look at the repayment schedule, fees, charges and other terms that could potentially leave you worse off financially in the future if overlooked. Your Personal Lending Adviser at Max Loans specialises in doing this good work for you to ensure the best financing option to meet your individual requirements.
Even if you don't have a perfect credit record, there are still options available to you: Max Loans has access to lenders who will lend to those with bad credit or credit issues and can help you access bad credit loans NZ wide.
2. Improve your credit score
Your credit score plays a significant role in your ability to access finance, in securing a loan approval as well as a favourable interest rate, which is why it's vital you maintain a good credit score and avoid compromising your credit score with late or missed repayments.
Lenders use your credit score to measure your creditworthiness and to determine how reliable you are and how likely you are to repay your debts. A low credit score could signal to lenders that you're a higher risk. The higher the risk, the more likely they are to charge you a higher rate or decline your credit application.
If you're unsure of your credit score, you can check your score online free of charge with any one of New Zealand's three credit reporting bureaus. Once you have a clearer idea of your credit score, you'll be in a better position to start the loan application process knowing you're getting the best deal you can.
You can also improve your credit score by paying your bills on time and in full, consolidating your debt into one manageable repayment, and paying down your credit card debt. Too many loan applications can also have a negative impact on your credit score so if you are concerned about credit issues, it's worthwhile talking to Max Loans about bad credit loans that can help boost your credit profile back to good health.
3. Apply for secured finance
The easiest and quickest way to secure fast loans with the best rates is through a secured loan. A secured loan is money borrowed against collateral like a vehicle or property that is pledged by the borrower as security for the loan. You can use a secured loan to pay for just about anything and you can use the loan to pay for more than one thing. What's more, a secured loan lets you tap into a higher loan amount at a lower interest rate by using your asset as security for the loan.
At Max Loans, we're experienced at helping people find the best secured personal loan that won't overburden them with loan repayments. Find out how much you might be able to borrow and what your repayments might be by using our personal loan calculator.
Protecting your credit
A fast loan can certainly help in times of trouble when you need cash in a hurry. But it's important you choose the right fast loan that won't end up causing you hardship further down the line.
Pay day loans, while often providing a quick and convenient solution, may not be as helpful as they're made out to be. A pay day loan is a short term loan typically ranging from $100 to $5,000 which can be used for financial emergencies to help you get by until your next pay check. The application process is a simple online one and borrowers can usually receive the cash within 60 minutes of applying.
However, this type of lending can significantly reduce the attractiveness of your borrowing profile making it much harder for you to secure finance in the future. As pay day loans do not require credit checks, most people are approved immediately regardless of their financial position or ability to repay their debt, making this type of loan especially risky for those who are in a desperate financial situation but who in reality may be unable to repay their debt in the time specified by the pay day loan.
If you are in a position where you need a fast loan, talk to Max Loans first. We may be able to help you find a loan solution without the high interest rate cost or the negative impact on your credit profile.
Find this article helpful? Don't forget to like it or share it on Facebook.