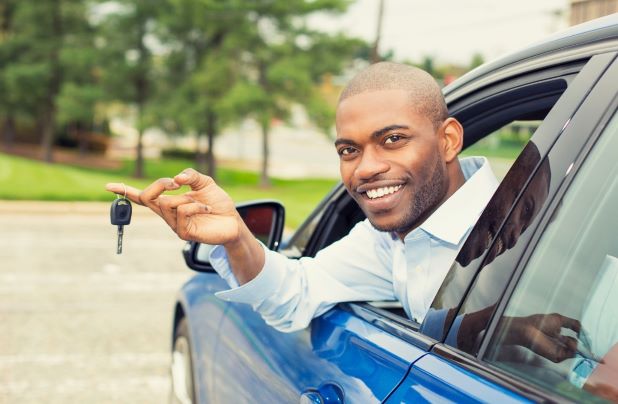 30 May

Personal Loans 101: A Beginner's Guide to Personal Loans

When you need some extra cash, you will inevitably consider a personal loan. Personal loans are a great way to gather funds for a once-off expense or to consolidate debts. In addition, paying off a personal loan reflects well on your credit report.

Personal loans are designed to make your life easier, but the loans themselves can require some study. What are the various types of personal loans? What can I do with them? How do I apply for a personal loan and what will the terms look like? If you're new to personal loans, you may yet need answers to all these questions. But fear not! We here at Max Loans have the answers in addition to the cash! Continue reading to learn everything you ever wanted to know about personal loans but were afraid to ask.
What is a personal loan?
A personal loan is money borrowed for short-term emergency or discretionary expenses. Personal loans can either be secured or unsecured, with negotiable interest rates and repayment periods based on the size of the loan and the borrower's credit history. Repayment terms can range from a few months to a few years.
What can I buy with a personal loan?
Personal loans are versatile. They can be used to cover a variety of expenses, including but not limited to:
Debt consolidation
Education (part time study while working)
Emergency medical expenses
Holiday or travel
Home renovations
New or used car
Wedding
Ultimately, the purpose of your personal loan is up to you, though some restrictions may apply to how the money is spent. This will depend on your lender.
Unsecured vs secured personal loans
Personal loans are typically available in two different forms: secured and unsecured. Secured personal loans are loans borrowed against collateral. Collateral is an asset which would be forfeited should you default on your loan. Secured loans are considered safer for lenders, so they are usually offered with lower interest rates and higher borrowing limits. Unsecured loans are considered riskier for the lender, so they tend to have higher interest rates and stricter borrowing limits. However, the borrower has more negotiating power in the event of a default.
What's in a personal loan agreement?
A loan agreement is intended to protect both the borrower and the lender in case of confusion or disputes. A loan agreement includes the basic information regarding the loan: the names of the borrower and the lenders, the interest rates, the repayment term, and any other fees, penalties, and stipulations applied to the loan.
The loan agreement must also include information about the guarantor. A guarantor, also known as a co-signer, is a person who agrees to take on the debt if you default.
How do I apply for a personal loan?
Before you apply for a personal loan, it's important that you crunch some numbers and make an objective assessment of your own financial circumstances. What is your monthly income and how much of your monthly spending could be considered essential? Will you have enough funds to make loan payments? This question is easier to answer if you're consolidating debts (in which case a personal loan could save you money) or emergency expenses (in which case you may not have much choice either way). However, knowing your financial circumstances before applying for a personal loan will better position you when establishing terms.
The application process will look slightly different depending on the lender, but in most cases, you'll need to provide your personal information as well as information about your desired loan: How much you need to borrow, what you're borrowing for, and how frequently you wish to make payments.
Using a personal loans broker can help simplify the application process, as you only need to fill out the one application form.  A good personal loans broker will be able to use that one application across their entire lending panel to determine the best personal lending provider for you.
Trust in Max Loans for your personal loan
Whatever you need your personal loan for, it pays to know you're using a broker that will get the best results for you. Max Loans is among New Zealand's most trusted personal loan broker companies. For more information about personal loans and how you can get started, contact Max Loans today!
Find this article helpful? Don't forget to like it or share it on Facebook.
This publication should not be deemed as financial advice. While all care has been taken in the preparation of this publication by the writer, Max Loans and the writer give no warranty as to the accuracy of this publication and whether the information contained within it is appropriate for your individual circumstances. No responsibility is taken by Max Loans or the writer for any errors or omissions in this publication. You should seek specific financial advice appropriate to your individual circumstances before acquiring or disposing a financial product.