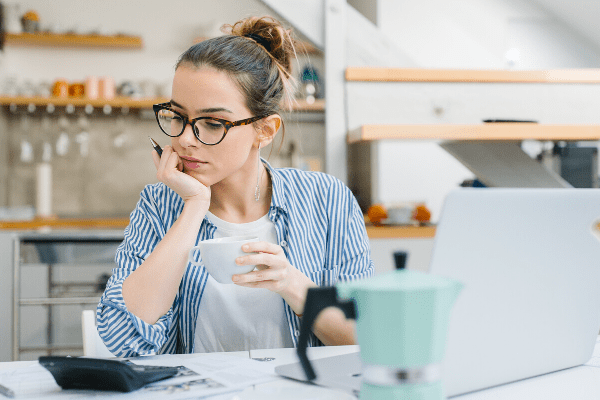 18 Nov

How To Budget For Christmas: 3 Simple And Quick Ways

The holiday season is almost upon us and while it's incredibly fun shopping for Christmas, it can also be super stressful. For many people, Christmas is a time filled with pressure, debt and questionable financial decisions. Too often we become overloaded with commitments that push us way over budget: it's far too easy getting caught up in the spirit of giving and spending too much.

When it comes to Christmas shopping, planning is vital particularly if you're on a tight budget. Even if you haven't managed to set aside some savings for Christmas throughout the year, planning your Christmas spending will help you avoid a budget blow-out. Take control of your finances ahead of this Christmas by having a plan. Here are three simple and quick ways for you to budget for Christmas.
1. Write a list 
Start by deciding who you need to buy gifts for and what additional expenses you'll need to cover over the holiday season. Include the most important people on your gift giving list, but don't be afraid to trim back if you find your list is getting too long. Your list might include:
Family members – spouse, children, grandchildren, cousins, siblings, aunts, uncles.
Friends, neighbours, co-workers.
Service providers like teachers, your hairdresser or cleaner.
Write down everything you think you'll need for the holiday season – you could include things like:
Parties you're attending or hosting.
Wrapping paper, gift tags.
Christmas décor.
Food and drink.
Charitable contributions.
Any travel plans you have over the holidays.
Writing a list before you go shopping helps cuts down on last-minute purchases which usually end up costing you more.
2. Create a budget 
Now that you know what it is you need to shop for, it's time to plan how much you have to spend. The amount you spend should be based on your income, any Christmas savings you have, and what you can realistically move around in your budget without landing yourself in debt.
Calculate the total amount of money you have to spend and divide it up amongst each person or item on your list. Don't let your emotions get the better of you: set a dollar amount for each gift or Christmas expense and then stick to it. If your budget can't support buying for everyone and everything on your list, trim down your list and cut out those costs.
If you're feeling overwhelmed by the number of gift exchanges on your list, try talking to family and friends about your budget plans to get their support in helping you stay on track. Consider picking names out of a hat – "Secret Santa" style – to cut down on the number of gifts you need to buy. Or give group gifts – a gift per family or something that all your office co-workers could share instead of individual gifts.
To avoid feeling the financial strain, try rearranging your existing budget to free up a little extra cash – if you usually spend $200 a month on eating out or entertainment, consider staying home instead and using the extra $200 for Christmas shopping.
If you do need some extra money to fulfill your needs over Christmas, it's always a good idea to seek help from a licensed and authorised financial adviser provider like us. At Max Loans, we specialize in NZ loans and we offer both secured personal loans and unsecured personal loans to ensure that, no matter your financial situation, we can always provide maximum service at minimum fuss.
 3. Track your spending
A budget is worthless if you're not going to stick to it! By tracking your spending – especially when you're into the craziness of Christmas shopping – you can help remove the anxiety of "can I actually afford this?" and ensure you stay on budget and avoid overspending.
Research gift ideas online and compare prices. Check out pre-Christmas sales and shop online to avoid being tempted by in-store promotions and impulse buys, and to take advantage of online special offers. Consider using your skills to make homemade gifts or use any vouchers or reward points you may have earned to buy gifts.
Re-assess your shopping list and your budget on a regular basis to ensure you're not going over budget. Use an online budget-tracker to keep on top of your spending – many apps integrate with your bank account so your bank transactions are regularly imported into the app making it quick and easy for you to manage your spending.
Simplify your finances this holiday season
If the thought of Christmas shopping is getting you down, why not simplify things this year? At Max Loans, we're experienced at helping you secure Personal Loans NZ wide so you have the money you need when you need it. Consolidate debt now with a small top up to cover Xmas expenses. Running up debt on credit cards can be an expensive exercise. One of tips to ensure you don't run up unnecessary debt on high rate credit cards is to cut up credit card and then reorder a replacement, or alternatively put your credit card in a cup of cold water and freeze it, making too hard to get for more spontaneous purchases.
If you want to plan ahead by consolidating your debt and potentially save your money, get in touch with our team today to discuss your finance needs and let's see if we can help you with securing a personal loan to cover those extra expenses over the holiday season.
Apply Now
Find this article helpful? Don't forget to like it or share it on Facebook.