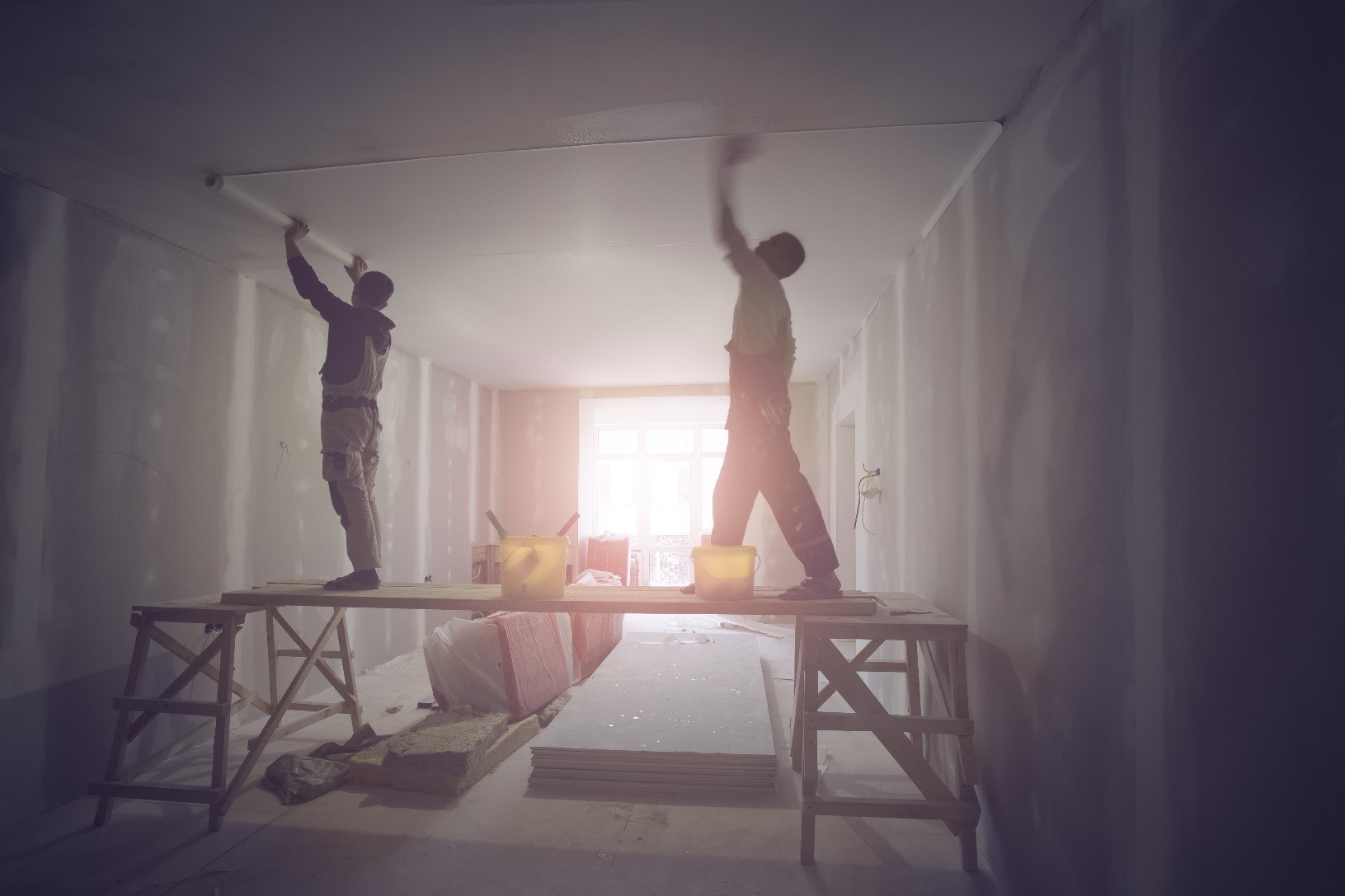 19 Aug

Financing Your Renovations: Personal Loan or Credit Card?

Renovations can be daunting projects. With so many tiny details to worry about, it can be easy to forget that financing is one of the first issues that needs to be solved in any renovation project.

So, what's the best way to pay for a renovation project? Whether you're installing new kitchen cupboards or tearing out an entire wall to expand your bedroom, your payment options will be roughly the same. You can take out a personal loan, put your renovation costs on your credit card, or, if the project is big enough, even refinance your mortgage. With factors like ease of access, borrowing limits, and interest rates, you'll have plenty to consider.

Weighing your renovation finance options? Here's what to keep in mind.
Fixed vs revolving credit
One of the key distinctions between personal loans and credit cards is that one is a fixed credit and the other is a revolving credit.
Personal loans are fixed credit. This means that an exact amount is agreed upon by you and your lender and that amount is paid to you in full. A fixed interest rate and repayment term are also agreed upon before the loan is paid out, and any future borrowing you may do from this is normally treated as a top-up on the original loan.
Credit cards, meanwhile, are a form of revolving credit. This means that you can borrow any amount beneath your set borrowing limit, and continue borrowing, even as you're still paying off past purchases. Though you are still making monthly repayments on your debt, some of your debt will be older than the rest, which can cause some variation in your interest rate.
Unsecured vs secured credit
When determining the interest rate for your renovation finance, you will inevitably need to decide whether you want your debt to be secured or unsecured. Secured debt is credit that you have backed up with some form of collateral. This might mean you've listed your car, home, or other item of value as evidence that you have the capital to repay your loan. Doing so can have a considerable impact on your interest rate, as lenders consider secured loans much safer investments.
An advantage of personal loans when financing your renovations is that they are available as both secured and unsecured debts. While all credit card debt is unsecured (thus contributing to the higher rates), Max Loans offers the top secured and unsecured personal loans NZ wide to give you more freedom to create the financing solution that's right for you.
Easy access vs temptation
Let's face it, credit cards are easier to use than personal loans. Once approved, a credit card is a simple swipe away from you borrowing the exact amount you need. However, with great convenience comes great temptation, which is why New Zealand's combined credit card balances have occasionally been in excess of $6 billion. Credit cards can be just a tad too easy to spend with. And, ultimately, is this sort of convenience truly necessary when financing something as major as a home renovation?
The borrowing limit and fixed debt of a personal loan offers some helpful guardrails against overspending when you begin your renovation project. It can be easier to pay off a personal loan, because topping them up is not as easy as swiping your credit card.  Keep this in mind when making your financing decision.
The perfect loan for the perfect renovation
With leading rates and terms, rapid approval speed, and helpful service, Max Loans has helped countless Kiwis achieve their home renovation dreams. Set aside the credit card and finance your renovation with a personal loan solution specifically tailored to meet your unique needs. Contact Max Loans today to learn more about our Home Improvement Loans!
Find this article helpful? Don't forget to like it or share it on Facebook.