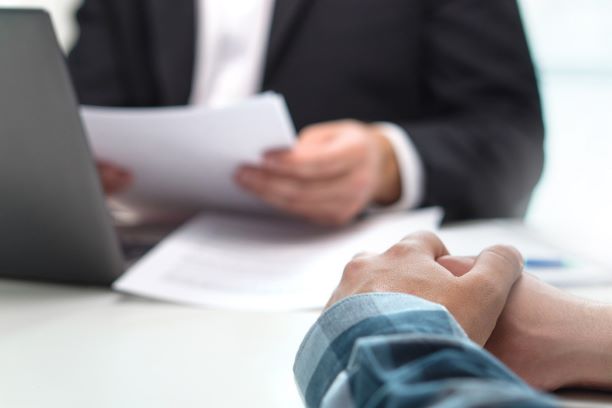 27 Feb

Do Multiple Applications Affect Your Credit Score?

When you want to make any kind of financial decision, the smart thing to do is to shop around until you find the best price, service or deal. Often, this involves kicking the tires with a few different companies or service providers until you find the right one for you. When you're looking for a loan, you might be tempted to do the same thing and make multiple applications to different providers before deciding which one you will choose.

Unfortunately, loan applications are part of the calculus that goes into generating your credit score, so doing this can bring your credit down, and fast. Here's why.
Credit score providers can see when you apply
Four major companies in New Zealand – Illion, Equifax, Centrix and Credit Simple – generate credit reports or scores that potential lenders or service providers use to decide whether you'll be a good borrower. Of those, Equifax is the most important agency, and the one most commonly used by finance companies and lenders. Not all finance companies will check Credit Simple, but they typically all check Equifax. This means it can be dangerous to check your credit on Credit Simple and assume that means you have a clean bill of credit – your rating on Equifax may be different.
That said, the industry is changing, and many finance companies are now seeking alternatives to Equifax – this is because it focuses more on past behaviour than current behaviour.
One of the data points used to calculate these is the type of loan applications you've made, whether it's for credit cards, mortgages, or unsecured personal loans. However, that doesn't necessarily mean that your credit score will go down – to know, we need to dive a little deeper.
All applications are not created equal
Someone looking at your credit history would weigh up several applications differently. It is reasonable to expect that someone might make multiple applications when taking out, say, a mortgage. A home investment is a serious financial decision, and they'll be used to seeing that from plenty of people with good scores. However, the case becomes a little different when looking at unsecured personal loans or payday loans – these kinds of loans are treated as individual applications and are not given the same special consideration.
It's about the bottom line
Credit providers are trying to make a profit, and that means declining people who they see as giving them no opportunity to make money. When they process your application, they are investing resources into you. If they approve your loan, they are further investing, as well as taking on risk. If they know – and they will – that your application is very likely not to be serious, they will assume you are acting in bad faith and will be less inclined to say yes.
See it from their eyes
Credit providers can't see whether you were successful in a loan application or not, so they could assume a number of things. For example, multiple applications in a short space of time could mean you were in severe financial difficulty.
Another data point they have is whether or not you made any loan repayments. If you made a bunch of applications and these weren't followed by repayments, they could assume you were in dire straits and lower your score dramatically. Credit providers could also assume you were constantly being rejected because you are a bad borrower.
The reality is this: even if you were sending out applications to shop around for the best price, that might not be what the credit agency concludes.
There are better ways to shop around
Although making applications in bulk is a sure-fire way to lower your credit score, it doesn't mean you can't look around to find the best deal. The best thing to do when looking for any loan in New Zealand, especially an unsecured personal loan, is to contact the providers or look on their websites for the relevant information and weight it up before making an application.
A finance broker can be very beneficial, as they have access to an extensive panel of lenders to match what the customer is looking for.  Good brokers will minimise performing unnecessary credit checks to ensure that a customer's credit score remains intact.  If you're looking for a non-nonsense finance broker who has a track record of acting in good faith and looking after their clients, contact us at Max Loans and we can let you know whether making an application with us is a good idea. Here's a hint: it probably is.
Find this article helpful? Don't forget to like it or share it on Facebook.