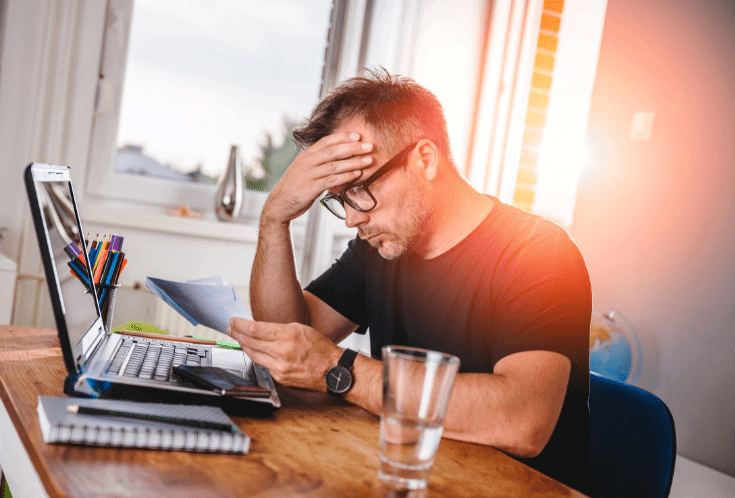 01 Oct

Property Investment Mistakes You Could Be Making

Property investment is a popular way of building wealth, however, just like all investments, it is not an easy and profitable venture and requires careful consideration. There are a number of mistakes that stop investors from achieving their investment goals. To help you stay on top of the property investment game, here are the 3 most common mistakes to avoid.
Emotional decision making
Letting heart rule head is one of the most common mistakes investors make. When buying a home, it's understandable that your emotion plays a large part of that decision, as your home is where you'll raise a family. However, when it comes to buying an investment property, it requires a different thought process – investing is all about economics and you need to be far more rational.
There are many factors that should be taken into account. Is the property in the best location to attract quality tenants? Will the nearby schools and shopping centres meet the needs of potential tenants? Is there any public transport available? Will the property appeal to the owner-occupier market? Will it provide the financial gains you require? Investors should always leave your emotions at the front gate, and make decisions based on analytical research.
Not planning for expenses
Another common mistake investors make is underestimating expenses. It's great to dream about the riches you can make from property investment, however, it's critical to calculate all the out of pocket costs. To maintain the value of your property and the rent it attracts, there are a lot of expenses, such as repairs, renovations and maintenance services.
You should have some savings to handle all these things, so they will not come as a surprise and leave you in a vulnerable situation. In addition, if you are planning on renting the property, always allow yourself a buffer in case the property is vacant for a period and you need to service the mortgage on your own.
Having all relevant insurance in place is also advisable to prevent costly expenses. It's worth noting that landlord insurance can cover you for things like damage caused by tenants, theft, and loss of rental income if tenants stop paying. At Max Money Group, we have a specialist insurance division called Max Insurances where we have access to a number of insurance products. We welcome your enquiry, and are happy to provide you with a free, no obligation insurance quote. Call us on 0508 629 5626 to discuss further!
Not getting enough financial advice
Many investors make this mistake and go into financial hardship. Finding the right financial solution isn't simply about getting the funds to buy the property. It takes careful consideration and planning to ensure that you will be able to fund the holding costs to meet your investment goals. What should the term of your mortgage be – should you choose a 15-year mortgage or 30-year mortgage? A fixed or floating rate? Jumping in without structuring your mortgage properly can end up hurting you in the long run, so it's always best to consult with professionals like our specialist mortgage division, Max Mortgages, before getting your foot into the property market.  In addition, it is very important to ensure you are across the tax implications of owning property, this goes hand-in-hand with how your mortgage is structured.  An Accountant is also a key specialist to seek advice from before purchasing an investment property.
You can also discuss with Mortgage Advisers whether you have any equity available in your existing property that you might be able to use to buy your investment property. Generally, banks require a 30% deposit for an investment property, so having the ability to be able to tap into equity in other property can be useful to getting a leg on the investment property market. Mortgage Advisers can help discuss options and also help you get a pre-approval, which gives you a specific price range to look within and helps you budget realistically.
MORTGAGE ADVISERS THAT UNDERSTAND PROPERTY INVESTMENT
Buying an investment property is a big deal and we are here to help. Our highly experienced and professional Mortgage Advisers would like to provide you with all the information you need to make an informed decision and help you get the best mortgage deal possible. To take the first steps on your property investment journey, contact us today!
Contact a Mortgage Adviser
Find this article helpful? Don't forget to like it or share it on Facebook.