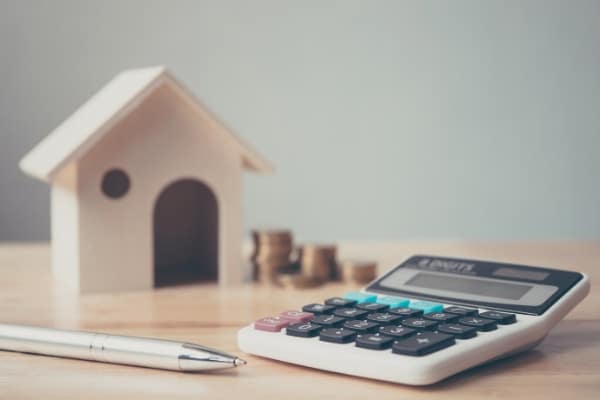 02 Dec

How to Pay Off Your Mortgage Faster

Purchasing a home is exciting. However, taking on that massive mortgage can prevent you from living your best life. If you want to pay off your mortgage ahead of schedule, here are some top tips to help you get there.
Make your loan repayments fortnightly instead of monthly
Because of the long life-span of a mortgage, even a small change can knock years off your home loan and help you make great savings on interest over time. If you currently make monthly repayments on your loan, one of the simplest and best strategies for reducing the term and cost is to pay half that amount each fortnight instead. You can hardly feel the difference in terms of your disposable income. However, paying fortnightly could help you save tons of money and become mortgage-free sooner in two ways. First, interest on home loans is calculated daily, so more frequent payments reduce the interest on your mortgage. Second, there are 26 fortnights in a year, but only 12 months. It means you'll be making the equivalent of 13 monthly repayments every year, reducing the principal faster.
Put extra money towards your home loan
Every little helps! If you can afford, increasing your regular mortgage repayments could be a great way to bring down the amount you owe and save you a bundle on interest. Or alternatively, you can make a one-off lump sum payment. Unlike your regular mortgage repayment, where part of it goes to interest, 100% of a lump sum payment goes down on the principal of the mortgage. Deciding which option works better for you depends on your individual circumstances. Just remember, the rules around lump sum payments and how much you can increase your regular repayments each year can differ with each type of mortgage, and you might be charged fees for additional payments. So, give us a call on 0508 629 5626 for some guidance.
Refinance to get a better deal
As a mortgage is probably the biggest debt most of us will ever carry, it pays to keep yourself up to date with what's happening in the marketplace and review your mortgage regularly to assess its effectiveness. With mortgage rates being extremely low at the moment, refinancing your mortgage could greatly affect how much you pay, and even a small change could mean the difference of years and significant savings in the long run.
However, refinancing your existing mortgage is not an easy decision. Before you jump the gun, there are many factors to consider. For example, you need to figure out what it will cost you to switch loans, what term is best for you, and where you can actually get the best rate and term. If that sounds too complicated for you, we are here to guide you through this big financial decision. At Max Mortgages, simplicity is key to our service and we will do all the work for you in order to find a suitable, fuss-free and competitive home loan. Mortgages are what we do, so we know exactly what to do to make the most of low interest rates and structure your loan to achieve your finance goals. If you are looking for mortgage refinancing advice, we are always pleased to equip you with all the information you need to make an informed decision and guide you along the path to a successful refinancing. What's more, we can also provide competitive insurance quotes to help you save money – whether you are looking for home insurance, contents insurance, landlord insurance, or any other types of insurance, our help is just a call away.
Meet Mortgage Advisers who specialise in mortgage structures
We hope you found the above information helpful. At Max Mortgages, we are experts in advising on mortgage structures and negotiating with lenders. Let us take the hassle out of mortgage refinancing, and use our knowledge and experience to guarantee you the ideal mortgage going forward. Email us or give us a call on 0508 629 5626 to arrange a free, no-obligation chat!
Contact a Mortgage Adviser
Find this article helpful? Don't forget to like it or share it on Facebook.