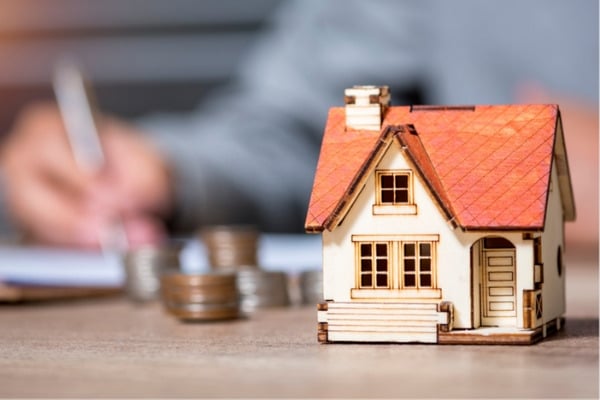 13 Mar

4 Reasons Why You Should Buy A Home In 2020

If you get to a point in your life where homeownership could be possible, after years living with your parents or flatmates, you have a big decision to make. There are many reasons why buying a house yourself can be a great idea, and here at Max Mortgages, we've put together some of the top reasons why you should consider it this year.
1. A drop in the deposit requirements for First Home Loans
Getting the deposit together might be one of the hardest parts of buying a house, and it takes time. Generally, you will need a 20% deposit to buy a house in NZ. However, if you are a first home buyer, you may be able to get help from the government and secure a mortgage with a low deposit. Early in September 2019, the government announced that the deposit requirements for Welcome Home Loans (now called First Home Loans) would be cut by half, from 10% to 5%, making it much easier for first home buyers to enter the property market. There is also some more financial help for first home buyers available from the government and KiwiSaver that you may qualify for, talk to the team at Max Mortgages to know more.
2. Historically low interest rates 
Interest rates are a big factor when it comes to borrowing money, especially when you take on a financial commitment as big as a mortgage – even a small change in interest rate can make a huge difference in your mortgage repayment. With the Official Cash Rate (OCR) being historically low and major banks passing on rate cut to borrowers, now could be a great opportunity to invest in your first home. To know more about how to make the most of the low interest rates, it's always a good idea to consult Max Mortgages.
3. Sense of ownership
Buying a house means you don't ever have to worry about rent increases, landlord demands or the possibility your building will be sold. In other words, the feeling of owning your own home gives you and your family a sense of security and stability. Most importantly, you have the freedom to change the house to suit your needs and enjoy life. It's nice to know that you can apply any colour on walls, hang pictures, or decorate your home according to your taste. If you choose to renovate, knock down walls, replace the roof or add another bathroom – you can do whatever you want (subject to appropriate approval) while improving your property value. In addition, owning a house gives you a sense of belonging in that neighbourhood and allows you time to build long-lasting relationships within the community.
4. Wealth builder
Property may be one of the greatest and most secure investments available. Although the housing market in NZ can be unpredictable, sometimes up and sometimes down, over the years, real estate has consistently appreciated in value. In addition, buying a home is a great form of saving as you are paying down the mortgage to build home equity, instead of throwing money away on rent. Once you've built enough equity in your home, you can also use the equity to borrow money to help pay for home improvements, upgrade to a more expensive house, or perhaps buy a rental property to make a long-term profit!
Buy your first home with the help from Max Mortgages
While buying a home can be one of the best ways to invest in your future, it's important to look at your financial position to ensure it's a good decision for you personally – that's where a Mortgage Adviser can assist. At Max Mortgages, we understand that applying for a mortgage can be hard work, especially for first home buyers, so we are here to translate the complicated world of home loans in a way that allows you to fully understand your options and help you find the best mortgage solution possible. If you're in a position to buy your first home, contact us today to arrange a free, no-obligation chat!
Contact a Mortgage Adviser
Find this article helpful? Don't forget to like it or share it on Facebook.