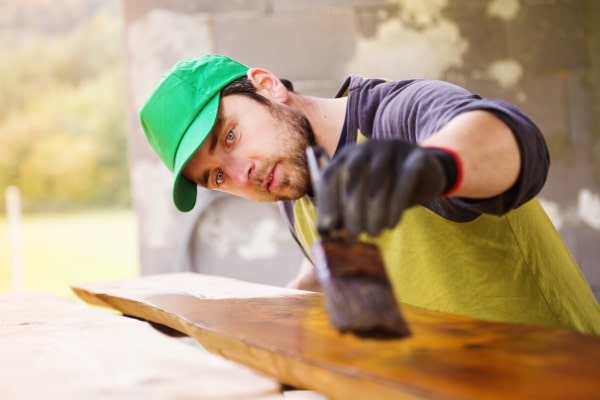 01 Nov

Summer Home Renovations: Avoid These 5 Pitfalls

As the days get longer and the weather warms up, many homeowners begin planning their summer home renovations. While undertaking a home renovation project can be an exciting and rewarding experience, it can also be incredibly stressful and fraught with problems.

Poor preparation, a lack of a clear plan to follow, or underestimating the cost can quickly shatter your renovation dreams. So that your next home renovation project is stress-free and successful, here are 5 pitfalls we recommend you avoid.
1.Not having a clear plan
You've heard the saying and it couldn't be truer when it comes to home renovation projects: "failing to plan is planning to fail!" A successful renovation relies on a detailed plan from the start to keep you on track and on budget.
It's vital you and your contractor agree at the start what work they'll be undertaking, then set it out in writing so everyone is clear on how the renovation process will proceed before it even begins.
The plan should include precise details, listing things like the product, model number or choice of finish. And then, most importantly, stick to the plan as even the smallest changes can drive up the cost or push back the timeline.
2.Not having a realistic budget
It's easy to see why so many home renovation projects go over-budget: a delay in supplies being delivered, having to hire additional equipment, or surprise problems can quickly escalate costs.
It's important you build a contingency fund into your budget to cover any extra unforeseen costs, as running out of cash and having to ditch a half completed project is a big cause of stress.
As a general rule, budget a little extra for the parts of your home you interact with more often – like the cabinet doors in your kitchen compared to the decorative tile in the bathroom.
3.Trying to do it all yourself
Us Kiwis love to DIY but there's a great deal of value in enlisting the services of a professional. Some jobs need an expert and unless you're a plumber, electrician or builder, it's best to leave these jobs to the specialists.
That doesn't mean you shouldn't shop around for the best price and service though. Get recommendations from friends and family about contractors they may have used, compare quotes and check your budget regularly to ensure you stay on track.
4.Ignoring the issues
When it comes to home renovation projects, the "she'll be right" approach simply won't cut it! To avoid potentially costly issues later on, it's essential you address problems and rectify them right away rather than just ignoring them and hoping they'll go away.
Don't skip a repair or choose a low quality material for something you can't see – neglecting to repair pipes or wires could mean having to tear up your newly renovated flooring in order to access them later on.
5.Spending too much
It's tempting to want to fix everything at once, particularly if you're a new homeowner or you've just bought a new home. Rather than trying to handle a major renovation, it's a good idea to break down the project into smaller, more manageable and affordable tasks.
Don't waste money on unnecessary replacements. While you may want everything to be brand new, there are a number of cost effective ways to refresh your home without a major overhaul. Like updating the kitchen bench rather than the entire kitchen or changing the light fittings or cupboard handles to something a little more modern.
As a general rule of thumb, spend no more than 25 per cent of the value of your home on major renovation work. Focus on key areas like the bathroom and kitchen where you can add value to your property with minimal spend. Research properties on the market in your area or consider enlisting the help of a real estate agent to get a realistic perspective on what your property is currently worth versus the potential gain in sales price should you renovate.
Turn your renovation dreams into reality
At Max Loans, we understand that home renovation is a great way to add value to your home or investment property. Specialists in NZ Finance, Max Loans can help make your renovation dreams a reality with a home improvement loan. You don't need to refinance or break your existing home loan; A home improvement loan is a completely separate loan.
With mortgage rates at extremely low levels, refinancing your mortgage may also be a great way to fund your renovation and save money on interest. At Max Money Group, we have a specialist mortgage division called Max Mortgages. Our highly experienced Mortgage Advisers work very hard to ease the refinancing process and help our customers find the best deals possible.
Whether you are looking for a separate personal loan or mortgage refinancing solution, contact us today and let us help you start your summer renovation journey.
Apply Now
Find this article helpful? Don't forget to like it or share it on Facebook.