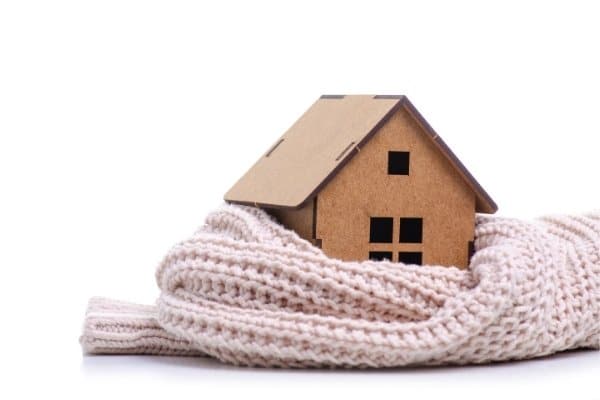 04 May

Home Renovation Tips: Get Your Home Ready For Winter

Having a warm, dry and healthy home is a big part of our winter wellbeing. A home that isn't prone to condensation and one that can be heated efficiently to keep us snug and warm even in the worst of the winter weather. Ensuring your home is fit for purpose ahead of the colder months takes careful preparation, possibly even a renovation. To help you prepare your home in time for winter, take a look at these home renovation tips.
Fitting new insulation
Before you even think about heating your home, check that your insulation is up to standard. Insulation is the first step to reducing heat loss from your home. A well-insulated home costs less to heat (and to cool), so you'll enjoy year-round comfort and save on power bills too. What's more, insulation helps cut out noise and reduces condensation in the home, and it's been shown to improve health and well-being in many ways.
While your home may already be fitted with insulation in the floors or ceiling, it may be time to upgrade your insulation or to fit insulation in the walls to get an even warmer home. Have an insulation specialist test your home to see how well it's insulated and whether you'd benefit from an upgrade. Then get in touch with Max Loans to find out how home improvement loans could help you pay for the cost of new insulation in your home.
Sealing doors, floors and windows
Much of the heat in your home is lost through doors, floors and windows. And while replacing warped window frames, broken windows and flooring, or draughty doors may seem like an expensive fix, the energy and efficiency savings in keeping your home warm will more than compensate.
Cut down on heat loss and ensure your home can be heated efficiently by repairing cracks in windows and doors, replacing old warped window and door frames, or upgrading your windows to double glazing as extra insulation.
Fit good quality curtains and blinds to further cut down on heat loss, and block any gaps between the bottom of doors to reduce draughts. Add layers to wood or tiled flooring with warm rugs and replace worn carpets with new carpeting to keep your home cosy and warm this winter.
Staying warm and dry
No one wants to waste energy or money using an inefficient heater. That's why choosing the right heating source for your home is so important. A good heater can make all the difference to a home, to your health and your comfort during the colder months.
The type of the heater you need is determined by the size of the room you're heating, the layout of your home, and the amount of insulation fitted in your home. Choosing a heater that is too small or too big for the room is inefficient and costly. Check the energy efficiency rating on the heating source you're considering, and compare it to others. You can also use the Heating Assessment Tool on the genless.govt.nz website to help you decide which heating solution would best fit the rooms in your home.
Installing energy efficient heating in your home – like a heat pump – is a great way to add value to your home. But just as important is good ventilation, so ensure kitchens and bathrooms are fitted with extractors vented to outside so your home stays dry and mould-free.
Improving your wellbeing
It's no secret that winter can mess with our moods. Seasonal affective disorder (SAD) is related to hormonal changes in our bodies that happen when the seasons change and we experience less daylight. Aside from getting out every day into the natural light, there are some ways you can help fight the winter blues in your home too.
Open blinds and curtains during the day to let in natural light. Paint the walls in your home a lighter colour to reflect the sunlight and make rooms appear brighter. Remove harsh lighting or upgrade to new lighting in dim areas of your home. And switch to LED lighting so rooms are brighter but you save on power bills.
Financing to suit all home renovations
Get your home ready in time for winter so you stay warm, dry and healthy during these colder months. With home renovation loans from Max Loans, designed to finance just about any home renovation project, there's no need to refinance your mortgage to pay for your home renovations. To get loans NZ wide with Max Loans, simply complete our online application form in minutes and then we will take care of the rest!
Alternatively, if you wish to roll your renovation costs into your home loan, please feel free to reach out to our experienced Mortgage Advisers at Max Mortgages to discuss your needs and options.
Whether you choose to fit new insulation, upgrade your heating or carpeting, or make changes to lighting, window frames, or roofing, contact us to find out more about home improvement loans and what we can offer.
Apply Now
Find this article helpful? Don't forget to like it or share it on Facebook.