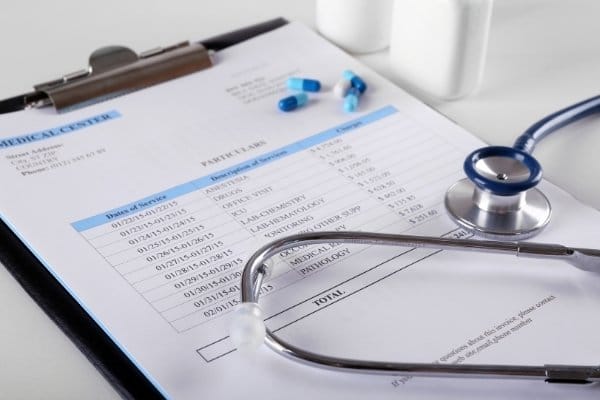 23 Jul

Medical Bills: What To Do When You Can't Pay

You shouldn't need to compromise on health care. But all too often, medical treatments are put on hold simply because they're unaffordable. Whether you're facing medical expenses from a health emergency, an expensive surgery that health insurance doesn't cover, or multiple debt from a chronic health issue, medical treatments, prescriptions or procedures, here are some things to do when you're unable to pay medical bills.
1. Check that the charges are accurate
Medical bills may contain errors, duplications or charges for services you never received. So before you lose sleep over the cost of your medical bills, make sure that all the charges you're being billed for are in fact correct.
Review all of the services on your medical bill, including tests, treatments, medication and other line item charges, to ensure these are accurate and you are paying for the care you received. If you've received care from different health providers, look out for items you don't recognize or duplicate charges for care that overlapped or that was covered by health insurance.
Contact your healthcare provider if you're unsure about the charges and don't be afraid to ask questions.
2. Consult your health insurance provider
When it comes to non-urgent medical situations and chronic health issues that require medical treatment, accessing the public health system can mean being on a waitlist for several months. Health insurance is a way to avoid having to rely on the public health system and provide you with access to medical care when you need it most.
A good health insurance plan will cover most of your major medical expenses, including surgery and hospital charges. Health insurance also covers a range of specialists and tests, as well as diagnostic costs. Some plans even offer add-on cover for day to day medical costs, like visits to the doctor or dentist.
If you receive a medical bill from your healthcare provider, it's always best to check with your health insurance to find out whether the expense is covered.
3. Get a personal emergency loan
Using a credit card to pay for medical expenses may seem like a viable option, particularly when you don't have health insurance or if you're struggling to pay your medical bills. But it could end up costing you in additional fees and interest charges, and leave you worse off financially. High-interest credit card debt can lead to a never-ending cycle of debt which could impact your credit score and limit your access to other types of lending.
Having an emergency fund is a good idea, but often you're caught unawares and don't have time to save the money you need to pay for treatments, procedures or medical bills. If you are facing medical bills with no real means to pay these, consider an emergency loan.
An emergency loan is a quick and simple way to get the money you need to pay for health care when you need it most. An emergency loan provides you with finance to cover medical bills, leaving you with one less thing to worry about at a time when you're already facing considerable stress.
Find out how much you could potentially borrow, what your repayments could look like, and how long it could take to pay back your emergency loan with this personal loan calculator.
Talk to the NZ loans specialist
With years of experience and access to a wide variety of lenders, Max Loans makes it easy to find the right emergency loan solution. What's more, with competitive interest rates and no hidden costs, you can be sure you won't be left trying to pay back debt you really can't afford. An emergency loan through Max Loans can be in the form of either a secured loan or an unsecured loan, meaning no matter what your financial situation, we will have an option that fits your needs. Max Loans is the NZ loans specialist, helping hundreds of customers secure emergency loans, even with bad credit issues.
Get in touch with a Max Loans' Personal Lending Adviser today to find out more.
Apply Now
Find this article helpful? Don't forget to like it or share it on Facebook.