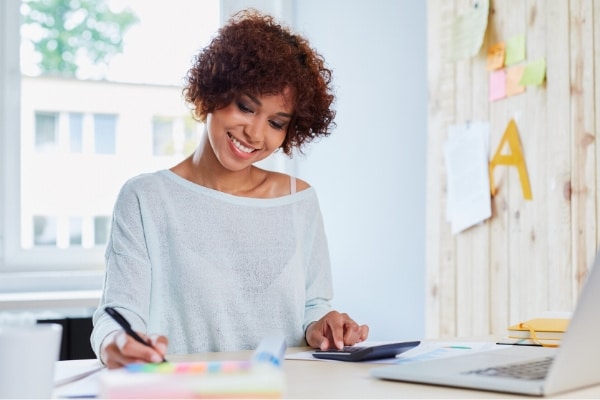 18 Jun

Is Refinancing My Personal Loan A Good Idea?

If your personal circumstances have recently changed or there has been a downward shift in interest rates, refinancing your loan may be the right option for you. When you refinance your loan, you replace your existing loan with a new loan that pays off the debt of your old loan. Understandably, the new loan should have better terms or features so that your financial situation improves.

While there are certainly benefits to refinancing NZ loans, it's worthwhile understanding what these are and what refinancing is to ensure you make an informed decision before you go ahead. To help you decide whether refinancing a loan is the right option for you, take a look at what refinancing is, what the benefits are, and how Max Loans can help you.
What is refinancing?
Much like refinancing a home loan, refinancing a personal loan means applying for a loan to cover the amount you have left to pay on your existing loan and then using the new loan to pay off the original one. You potentially save money by consolidating your debt  into a loan charging an overall lower interest rate, and/or providing better loan terms.
If you are considering refinancing, it's worthwhile talking to the team at Max Loans about debt consolidation loans. We can also help you shop around for a better deal and help you compare interest rates, ongoing fees and features to ensure you're getting the best finance deal possible.
What are the benefits of refinancing?
There are a number of reasons why it makes sense to refinance a loan. Take a look at what these are:
Lower interest rates: One of the most common reasons to refinance is to reduce interest charges. Refinancing a loan with a lower interest rate can help reduce your repayments, which may result in significant savings over the life of your loan.
Shorten or lengthen the loan term: If you're comfortable making higher monthly repayments, you may want to shorten your loan term so you can pay off your loan quicker. Similarly, if you're struggling to meet your repayments, refinancing to a longer loan term could help relieve your financial stress by reducing your monthly repayments over a longer loan term.
Debt consolidation: Consolidating multiple debts into a single loan with a lower interest rate and fixed repayments could help you keep track of repayments, reduce the amount of interest you're repaying, and help you to budget better.
When should I refinance
When deciding whether or not to refinance your loan, consider the following:
Will you come out ahead financially? Calculate the cost of refinancing against your potential savings.
Has your credit score improved? If you've recently come out of a tough financial situation that has damaged your credit score, you may have several high interest loans. Once your credit score improves, you may be able to refinance those loans at a lower interest rate and improve your financial situation.
Do you need to consolidate debt? Staying on top of multiple debt repayments can be tricky. To make it easier to manage, debt consolidations loans let you consolidate all of your debt into one loan repayment, usually at a lower interest rate which means you save over the life of your loan.
Do you need to pay your loan off faster or do you need more time to pay back your debt? Refinancing to a new loan term can help you reach your financial goals much faster – either by paying back your loan earlier or by extending your loan and reducing your financial stress with smaller repayments.
Has your income significantly increased? This might mean your risk to the lender as a borrower has fallen, meaning potentially a stronger position to obtain a better interest rate or term on your existing or a new loan. It might also mean that you have the opportunity of repaying your loan off faster.
Has the equity in your property increased? There might be the ability to refinance your personal loan(s) into your mortgage potentially lowering your overall interest rate. There are pros and cons of this strategy that should be considered. With expert Mortgage Advisers at Max Mortgages, we can help advice on whether this option make sense.
How can Max Loans Help
While there are certainly a number of benefits to refinancing a loan – including the cost saving benefit of a reduced interest rate – it's important you factor in more than just the interest rate when deciding whether or not to refinance. Fees and penalties charged on your existing or new loan could make negate the potential savings when refinancing and need to be factored into your decision.
If you're weighing up whether or not to refinance your NZ loans or you need advice about debt consolidation loans to help you get your financial situation back on track, talk to the team at Max Loans. Specialising in advising on loans NZ wide, we can help you make an informed choice based on your financial situation and show you how refinancing or consolidating your debt can help you take back control of your financial situation, simplify your repayments, improve your budget, and reduce your interest rate so you get debt-free faster.
Apply Now
Find this article helpful? Don't forget to like it or share it on Facebook.