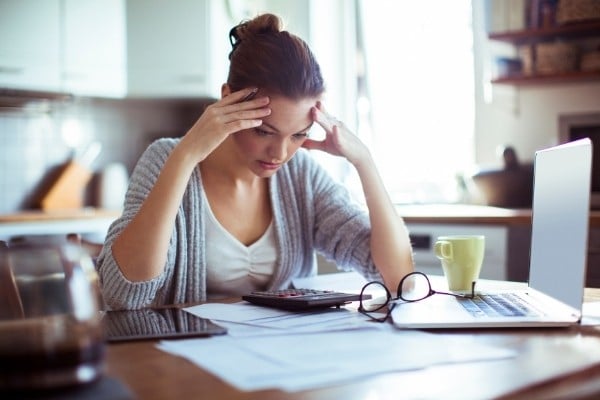 05 Feb

Debt Consolidation: Steps To Recover From Holiday Overspending

Holiday debt is a reality for many people every year, having overspent on gifts for loved ones, entertainment and holiday celebrations. This year, with the added strain on finances due to the economic effects of a global pandemic, lingering debt can feel even more stressful. Get your finances on track again and bounce back from your holiday overspending with these 3 steps to help you recover.
1. Pause and assess
If you find you've overspent this holiday season, with mounting credit card debt you're unsure how to clear, your first step to recovery is to stop spending using your credit cards. Paying off your credit card debt while still spending can make it incredibly hard to see any progress towards clearing your balance, and leave you feeling unmotivated about fixing your financial situation. What's more, overspending and therefore being unable to pay back your debt can actually affect your credit score and impact future lending, so it's vital you minimise any damage.
Prepare a budget, organising your expenses so you know how much you owe and what interest you're being charged for each of your debts. Mapping out all of your expenses and interest charges can help you plan how best to clear your debt. If you're eager to pay off your holiday debt quickly, it makes sense to clear the higher interest debt first. Then work your way down your list until your debt is cleared.
Keep track of your spending and record all of your expenses to find ways to cut back even further. By cutting down on your discretionary spending, you might be able to funnel some extra cash into clearing your holiday debt faster. Beyond cutting out spending on extra expenses and only focusing on the essentials, use cash or debit cards when spending instead of credit.
2. Have a plan
With a clearer picture of your current financial and debt situation, you'll be able to plan how you're going to pay back your debt. If you have an emergency savings fund, it might be worth using some of this to decrease or clear your debt to reduce the amount of interest you're being charged, while still maintaining a comfortable cushion of savings in your emergency fund.
If you don't have discretionary savings, look at how you're able to pay back your debt with the money you have coming in. Find ways to free up money to reduce your debt: additional income streams to help you clear your debt faster. Like selling items you no longer need for a little extra money, or picking up a part time job, or profiting off your hobbies – like DIY, baking or sewing.
If those aren't viable options for you, look at how you can reduce the amount of interest you're being charged on your existing debt. If you own a home, you may be able to use your home's equity to borrow more money to clear your high interest debt. Home equity is the difference between the market value of your property and the amount you still owe on your home loan. If the market value of your home is more than the amount you owe, you may be able to use this to get a loan with a lower interest rate to help you clear your high interest debt. To know more about borrowing against the value of your home, talk to our Mortgage Adviser team at Max Mortgages today!
3. Consolidate and clear your debt
If you're juggling various costly debts, and you know you're going to struggle to repay your high interest debt on time, moving all of your debt into the lowest interest rate possible by consolidating your debt could be the answer.
Debt consolidation loans let you add up all of your smaller debt and then pay them off with just one overall loan product charged at one interest rate. With typically lower interest rates than credit cards and structured repayments each month, debt consolidation loans could help you stay on track financially and clear your debt faster.
Often with just one loan to repay, it's easier to concentrate on clearing your debt. And because debt consolidation loans have a set end date, you'll know exactly when you'll be debt-free. Not only will that help motivate you to stay on track with repayments, it will also ensure your credit score is protected by avoiding any missed or late repayments.
Take back control
Start the new year by simplifying your debt repayments and clearing your holiday overspending. Get in touch with Max Loans to find out more about debt consolidation loans that will help reduce your interest charges and let you pay back your debt faster, while protecting your credit rating. At Max Loans, we've helped thousands of Kiwis secure personal loans NZ wide, and we can help you too! With years of experience in the financial industry, you can trust us to provide sound, professional advice and help you put together a plan that makes long-term sense!
Apply Now
Find this article helpful? Don't forget to like it or share it on Facebook.