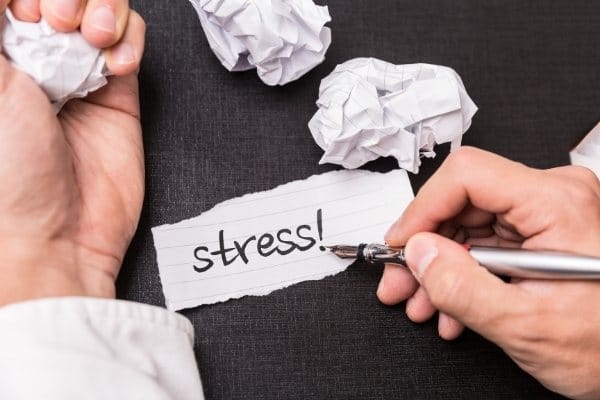 03 Sep

Coping With Financial Stress: What Are My Options

Money is often a source of angst, and even more so in the current economic climate. Loss of income, ongoing bills that need to be paid, or an unknown financial outlook: The impact of the global pandemic has left many New Zealand households facing significant financial stress.

Knowing how to navigate these uncertain times can help you take back control of your finances and relieve some of your financial stress. As challenging as this time is, there are some steps you can take to ease the financial strain placed on you and your family. Here are some options.
1. Restructure your loan repayments
If you're struggling to make your loan repayments and experiencing financial hardship at this time, you may be able to:
Reduce your loan repayment amounts to make repayments more manageable for you.
Restructure your loan term so repayments are spread out over a longer period of time.
Defer repayments for a short time to give you some much-needed breathing space.
Before deciding on any one of these options, it's vital you seek financial advice. While your loan repayments may be deferred, reduced or restructured, the interest charged will still be added to the outstanding amount you owe. That could mean paying off your debt for longer or making larger repayments for the remainder of your loan in order to catch up.
2. Consolidate your debt
Juggling numerous debts and repayments from store cards, credit cards, car loans and personal loans can overwhelm you and become stressful to manage. Consolidating all of your debt into one manageable loan can simplify things for you and help reduce the stress you may be feeling trying to manage all of your repayments on time.
Debt consolidation loans help you take back control of your finances by placing all of your outstanding debt from credit cards, personal and car loans, into one loan. That means you make one regular repayment and you're charged one interest rate for one loan term.
What's more, by consolidating all of your credit card debt and high interest loans into one debt consolidation loan with an overall lower interest rate, you often end up saving on the interest you were paying across all of your smaller loans. Which means you could be debt-free much faster.
Debt consolidation loans have a set end date so you know when you'll be debt-free, and by ensuring your loan is repaid each month on time, you're protecting your credit score too.
 3. Make an early withdrawal
If you have funds locked into a term deposit for a fixed period of time, you may be able to break the term deposit and make an early withdrawal. Most banks will allow you to withdraw funds early from a term deposit if you are undergoing financial hardship and are unable to pay for basic living costs, urgent medical treatment, funeral costs or costs incurred in a disaster.
However, you will lose a portion of the interest earned on your investment and banks may recover any interest that was paid at a higher interest rate during the term of your deposit. What's more, you may also be charged a break fee if you withdraw funds before the maturity date.
Before making an early withdrawal from your term investment, calculate the amount you'll lose in interest earned as well as the break fee to determine whether or not this is a viable financial option for you.
4. Apply for the benefit
The stress of being unemployed impacts you not only financially, it can also take a serious toll on your health and wellbeing. Applying for Government's Jobseeker Support Benefit may be the short term solution you need to get through this challenging time.
You may be eligible for Jobseeker Support if you:
Are not working full time, but are actively looking for full time work.
Are over 18 years' old.
Are a New Zealand citizen or permanent resident.
Check your eligibility and apply online on the Work and Income website – the amount of income support you receive will vary depending on your accommodation costs, relationship status and dependents.
5. Renegotiate the cost of insurance 
Insurance is often one of the first expenses to be cut when times are tough. This is because it's hard to see the tangible benefit of insurance, especially when trying to juggle financial obligations and deciding which bills to pay first.
But there's never a good time to cut insurance and it's important you prioritise the needs of your family and remember the reasons you took out insurance in the first place. Consider renegotiating the cost of your insurance to a more affordable level instead.
You can do this by:
Getting good insurance advice from a licensed or authorised Insurance Advisory Business to ensure your insurance fits your unique situation and lifestyle.
Regularly reviewing your insurance cover to ensure you have the right cover for yourself, your family and your income, particularly if your circumstances have recently changed.
NAVIGATING UNCERTAIN TIMES
Asking for financial help is never easy. But at Max Loans we believe in making it as easy as possible. Experts at helping people secure debt consolidation loans and any other type of personal loans NZ wide, Max Loans works on your behalf to find the best loan to suit you and your situation. For more information about financial advice tailored to you, get in touch with our team.
Apply Now
Find this article helpful? Don't forget to like it or share it on Facebook.