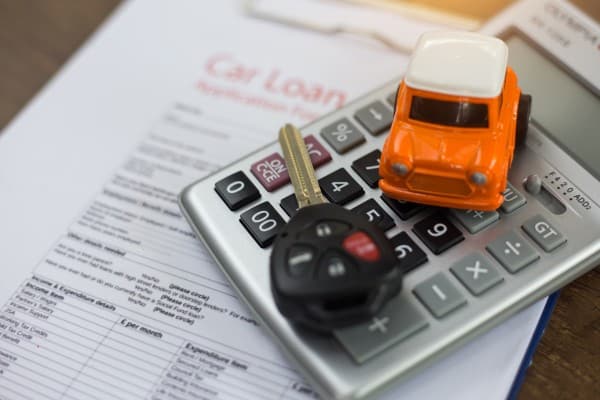 06 Jun

Looking To Finance A Used Car? Here's What You Should Know

Buying a used car is a great option for those looking to save money. Not only are the initial costs of a used car much lower, but there may also be savings when it comes to car insurance and car finance. However, before jumping into the process, there are a few things you should consider if you're in the market to buy a used car.
Pros of Buying a Used Car
There are a number of reasons why many Kiwis prefer to buy a used car, but the key motivating factor for most is the cost.
Lower initial costs: Used cars can be significantly cheaper than new ones, which could mean the amount of car loan taken out is smaller, making it potentially easier to get car finance. Furthermore, a second-hand car that is 1 to 2 years old with mileage under 10,000 km is practically brand new and may even come with part of its factory warranty.
Less depreciation equals a better investment: A new car can lose as much as 30 per cent of its total value within the first year of ownership and up to 60 per cent within five years. That's a significant loss of investment. Used cars, on the other hand, depreciate at a much slower rate so buying a used car means someone else has taken the depreciation hit, and you get to buy at a much lower price point.
Lower car insurance rates: Just as a used car costs less to buy than a new one, car insurance for used cars can be lower too. As car insurance is determined by a combination of factors such as age, driving experience and the value of your car, buying a used car that has less value than a new car might mean a lower cost for your insurance premiums.
A good start for new drivers: If you're new to driving, a few scratches and dents won't matter too much. Buying a used car will give you a chance to learn and make mistakes without worrying about what any damage will do to its value.
Cons of buying a used car
Buying a used car may be cheaper initially but can be potentially more expensive in the long run if not done correctly.
Used car reliability: The biggest risk of buying a used car is that something goes wrong after purchase. Unless you're buying from reputable sellers, you may not have access to the car's full history and you won't be able to know if it's been regularly serviced or what issues it's had in the past.
Cost of inspections: Inspections by technicians can cost several hundred dollars but could save you from unexpected issues that arise in the future that could end up costing you far more.
Exposure to scams: Unfortunately, buying a car online – using platforms like Trade Me or Facebook MarketPlace – can be risky and it's not uncommon to

come across car buying scams

. Be cautious when using online platforms and make sure you do the necessary checks before buying a used car.
Higher cost of maintenance: New cars usually require very little maintenance in the first few years beyond an oil change and tyre rotation, and nearly all new car warranties cover at least 3 years of certain repairs and replacements. However, maintenance costs tend to rise steeply as a car gets older, and maintenance costs can be significant when outside of warranty and free maintenance periods.
Tips for second-hand car buyers
Before agreeing to buy a used car, make sure you do all of your pre-purchase checks including:
Performance history: Using the RightCar website, which has access to extensive research into the running costs for many car models in New Zealand, check the car's safety rating and expected fuel cost per year. Via platforms like Carjam or MotorWeb, check details such as ownership, accident history, title status, mileage and more based on a car's registration number.
Confirm the Sale with VOSA (Vehicle Offer and Sale Agreement): Make sure you are legally bound to your purchased car by VOSA.
Perform a PPSR Check: A PPSR check will tell you whether the car comes with any outstanding finance, preventing you from paying for someone else's loan.
Perform an Owner Registered Check: Make sure the seller is the owner of the car, so that you don't end up buying a stolen vehicle.
Book a professional inspection: Most garages will perform these inspections. They're well-worth the money spent as both you and the seller receive a report after the inspection that details any repairs that are needed.
Our Personal Lending Advisers can help
At Max Loans, our team of Personal Lending Advisers specialise in helping Kiwis get the most suitable personal loans NZ wide, and can help you arrange these checks while assisting you with car finance solutions and car loans. We understand that buying a used car can be a daunting experience, so we're here to help make the process smoother for you. Contact us today to find out more about car finance for used cars.
Apply Now
Find this article helpful? Don't forget to like it or share it on Facebook.