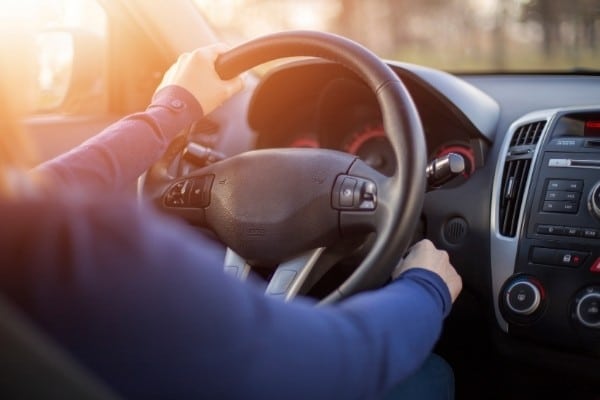 05 Feb

Top 3 Reasons To Maintain Your Car In Top Condition

Keeping up with regular vehicle maintenance could help prevent costly repairs later on and even extend the lifespan of your car. The fact is, regular servicing and maintenance takes less time and costs less than a major repair. If one part fails, it could affect how the whole car runs. For newer models, regular servicing is often a prerequisite when it comes to maintaining your warranty. And if you're thinking about selling your car, a consistent service history is a definite selling point and could mean a better sale price for you. Take a look at our three top reasons for maintaining your car in top condition.
1. A safer car for you and your family
Safety is absolutely at the top of our list! Ensuring the critical components of your car – like the braking and steering systems, tyres and lights, and seatbelts – are in perfect working condition is vital to ensuring you and your family – and others sharing the road with you – are safe at all times.
Many road accidents are caused by worn out tyres that don't grip the road, brakes that fail, headlights that don't work, or seatbelts that have malfunctioned. In many cases, these issues could be avoided with regular maintenance.
Having your car serviced regularly reduces the chance of these issues arising and ensures your car remains in a top roadworthy condition at all times. It also prevents parts from breaking in your car that could cause larger – and more expensive – issues requiring more extensive repairs. However, if the worst scenario does happen, help is still available. At Max Loans, we understand that life is full of surprises – even if you have been diligent with preventative maintenance, unexpected car expenses can crop up at any time and throw your entire budget out of whack. If your car is in need of a major repair, but you're short on funds, we may be able to assist with an emergency loan to help you get urgent repairs completed, ensuring you get back on the road quicker and safer. To apply for finance, simply fill out our online application form and we will take care of the rest!
2. Keeps your car performing at its best
Like most equipment used daily or weekly, your car performs better with regular maintenance. Keeping up with car care not only reduces wear and tear of the engine and other components, it also helps extend the lifespan of your vehicle.
Most car owners will agree that the older the car, the more complicated and often expensive it is to maintain. But regular maintenance helps improve its performance. Like changing the oil and oil filter at each service – by doing so, abrasive dirt and particles are flushed out of the engine, prolonging its lifespan and saving you from having to pay for expensive repairs to the engine. To provide you with added peace of mind knowing you won't be left out of pocket in the event of an unexpected breakdown, we at Max Loans can help arrange Mechanical Breakdown Insurance to cover the costs associated with breakdowns, including allowances for towing, car repairs, and a replacement rental car if required. Give us a call on 0508 629 5626 to know more!
3. Saving you money
Keeping your car in top condition can also save you money: not just from costly repairs that could have been avoided, but better fuel efficiency means savings at the pump too. A well-maintained car is also better for the environment, reducing harmful emissions into the air.
Staying on top of your car maintenance schedule prevents larger issues that could keep you off the road, potentially impacting your job and inconveniencing you with time spent having to wait for the repairs to be completed.
What's more, when it comes to selling your car, a well maintained and regularly serviced vehicle holds its value better and could help you secure a better sale price.
Car loans you can trust
When it comes to getting NZ finance to buy your dream car – or to pay for expensive repairs or regular maintenance to your car – it's worthwhile talking to Max Loans about your finance options. As one of the most trusted Personal Lending Advisory businesses, we're experienced at helping our customers arrange loans NZ wide with the best possible interest rates and terms.
With car loans from Max Loans, you're not limited to just spending your car finance on a new car. You could use the finance to pay for repairs to your car. Or pay for a major service. Or even pay for a hire car to use until your car is back on the road again. The choice is yours.
Contact Max Loans to find out about more about NZ finance with competitive, fixed interest rates and pre-approved car loans. Our insurance advisory team at Max Insurances can also help you find the car insurance that best suits your needs and budget, saving you time and money!
Find this article helpful? Don't forget to like it or share it on Facebook.