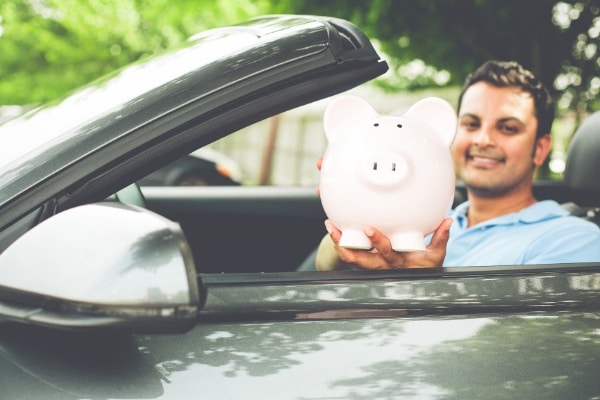 17 Jan

How To Start The Year With A Lower Car Payment

It's a fresh new year and no better time to review your current financial situation and to plan some improvements that will set you up for an even better year ahead.

When it comes to car finance and car loans, a lot can change in 12 months which is why it's worthwhile re-assessing your existing car loan at least once a year with a view to reducing your repayments and your interest costs. Here are some steps you can take to start the year with a lower car payment.
1. Review your credit rating
Every time you apply for credit, lenders do a credit check. A bad credit rating can make it difficult to secure finance or mean you're charged a higher interest rate. If you've been working hard to improve or maintain a good credit rating all year – by paying in full and on time every time – you may be able to apply for a better rate for your existing car loan.
The first step is to review your credit report. You can request a free copy of your credit report from any of one of the three credit reporting bureaus in New Zealand: Centrix, Illion and Equifax.
Once you receive your copy, you'll need to review the information within your credit report and check for any errors. Mistakes on a credit report are fairly common and could go unnoticed for years if you're not checking your credit report regularly. Some mistakes, such as incorrect payment history, could impact many areas of your life, from the interest rate you'll pay for a car loan to being able to afford the home you want, and sometimes even landing your dream job. That's why you should make a habit of reviewing your credit report annually and contact the credit bureau to request a correction if you spot an error.
If your credit score has improved over the year, or if you have questions about car finance and car loans, get in touch with the team at Max Loans and we can take you through some options for refinancing your existing car loan at a much more favourable rate.
2. Apply for a refinanced car loan
Refinancing your car loan could help you save money in the long term and lessen your financial burden. Generally, refinancing means taking out a new car loan to pay off the balance of your existing loan at a lower interest rate or over a longer term. Deciding whether to refinance usually depends on the following factors:
Interest rates have fallen since you took out your original car loan and a lower interest rate could result in significant savings over the life of your car loan.
Your financial situation and your credit score have improved which could mean more favourable loan terms on your refinanced car loan.
You didn't get the best offer the first time around and refinancing could mean a better deal.
You're struggling to keep up with repayments and a longer loan term could help ease your financial burden with lower monthly repayments.
At Max Loans, we're experienced at helping our clients secure loans NZ wide with favourable terms and competitive interest rates. Talk to us if you have questions about refinancing.
3. Consolidate your car loan with other debts or take out a home equity loan
Another way to reduce your car loan repayments is to consolidate your car loan and any other high interest debts into a single, lower interest repayment, effectively reducing your total debt and helping you pay back your debt faster.
A debt consolidation loan rolls all of your credit card debt, HP or personal loans into one loan so you make one regular repayment instead of multiple repayments, while fixed repayments and a loan end date mean you'll know exactly when it will be paid back. You can also use your home or rental property as security for your loan.
Consolidating your debt could help you take back control of your financial future, simplify payments and help you get debt-free faster, help improve your budgeting with a fixed regular repayment, and potentially reduce the amount of interest you're paying on your car loan.
Use a broker like Max Loans to get the most competitive interest rate
Max Loans can assist you with NZ finance with favourable loan terms and competitive interest rates. Our team are experts when it comes to car loans NZ wide – we know exactly who to talk to about finding you the right loan and the lowest interest rates, so you're assured of a car loan that suits your target figure and financial position.
Get in touch with our team today to see what we could offer you. No matter what you need, Max Loans can design a loan for you.
Find this article helpful? Don't forget to like it or share it on Facebook.