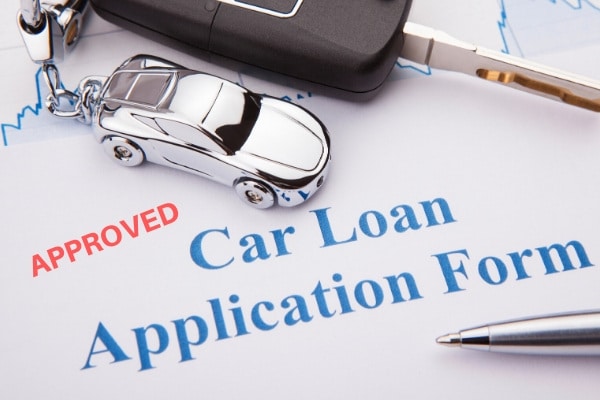 20 Feb

Car Loan Pre-approvals: What You Need To Know

If you're shopping around for a new or a "new-to-you" car, it's a good idea to get car finance pre-approval first. Pre-approved car loans let you know in advance how much you can borrow up to an agreed amount, which means you know exactly how much you can spend when you're out shopping for a new car.

But that's not the only benefit of getting your car loan pre-approved: car finance pre-approval could help you negotiate a better sales price as a cash buyer and even help you get the best interest rate available so you pay less on your car loan. Read on to find out how and why it pays to secure pre-approval for car loans.
Getting pre-approval for car loans
Car finance pre-approval is a conditional or non-conditional approval from a lender to finance the purchase of a car. It outlines the estimated terms of your finance agreement, such as the amount you may be able to borrow, interest rate and loan term. As with other loan application processes, the lender will evaluate your financial situation to determine how much you can afford to borrow.
Here are some of the benefits of securing car finance pre-approval:
1. Know how much you can spend
With a car loan pre-approval in place, you know up front exactly how much you have to spend and what your repayments are going to look like, which means you can work the cost into your budget before you even head out shopping. Getting pre-approved also helps you set realistic expectations about the type of car you can afford to buy. It's easy to get side-tracked when you're looking for a car, but with pre-approval you can concentrate on looking at cars within your price range and budget.
2. More flexibility
Getting pre-approval makes shopping for a new car so much easier. It means you're not limited to buying a car from a dealer only or having to rely on dealer finance which, while convenient, may not always offer the most favourable terms. You can choose which car dealer or private seller you want to work with and focus on finding the right car without worrying about the finance details.
3. Strengthen your bargaining power
Pre-approved car finance gives you the benefit of being a cash buyer, which means you're in a much better position to negotiate on the sales price. Instead of having to go back and forth with a sales person haggling over the price, you can simply use the offer you have in hand as your benchmark, giving you the same power as a cash buyer. Car dealers will also take you far more seriously with a pre-approval in place; knowing that you have up front pre-approval means you're ready and serious about buying.
4. More confidence
Hand in hand with negotiating power, comes the confidence to do so. With a pre-approval in place, you can confidently make an offer on a car you find, knowing that the finance is already in place. It also means you can move quickly if you find a car that may already have multiple potential buyers who are interested.
5. Get the best rate
Most importantly, because you're working with a finance broker like Max Loans, you're assured of getting a better deal than you would get from a car dealership. Interest rates on car finance through Max Loans are competitive and fixed, and you can extend the car loan terms up to 7 years which will bring down your repayments and make it easier on your pocket. What's more, we can usually help with a loan no matter what level of drivers license you hold as long as you do currently hold one. And we have excellent insurance options which will save you time and money.
Finding the right loan
At Max Loans, we know who to talk to about finding the right loan – with the lowest interest rates – to suit your target figure and financial position. This is what makes us among one of the most trusted names in loans NZ wide. Even if you have a bad credit rating, we can usually help with a bad credit loan so don't let a poor credit history discourage you from applying.
Contact our team today to talk about pre-approval for your car loan.
Find this article helpful? Don't forget to like it or share it on Facebook.