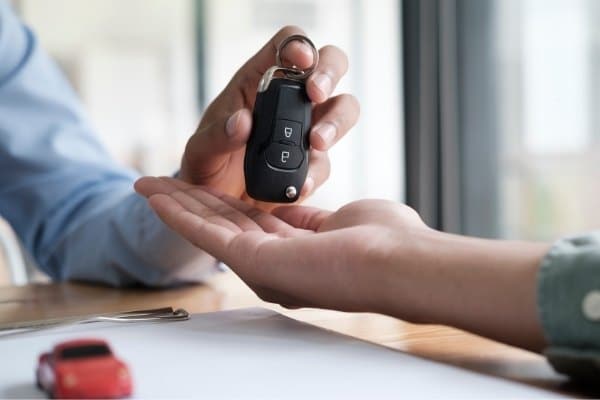 01 Jul

Car Finance: 5 Things To Consider

For a lot of people, buying a car – whether new or used – is a big investment, probably second only to buying a home. And many people may need car finance to pay for their car. Because car finance can prove costly if not set up and managed correctly, it's important you understand just what you're committing to. So before you start the car buying process, and sign a car finance agreement, here are 5 things to consider when it comes to car finance.
1. Interest rate and extra fees
Interest rates on car finance can vary widely, but generally depend on factors like the amount borrowed, the repayment term and the borrower's credit rating.
You may think it's easier accessing competitive loans with an existing lender, because of long-standing relationships. But that's not always the case. The loan terms and interest rate you might be offered may largely be influenced by your credit rating. Borrowers with a history of bad debt or late repayments could be considered higher risk and subsequently may be charged higher interest rates.
That's why it's a good idea to shop around and compare before you commit to buying a car with car finance from your existing lender. After all, there's no point negotiating a fair sale price for a car, and then losing the same amount or more in expensive car repayments because your car finance wasn't set up to fit your needs!
On top of interest charges, lenders may charge establishment fees and monthly administrative fees. These extra costs can push up the total amount you need to repay, so it helps to ask the lender for the single, total dollar amount of what the loan will cost you over your full repayment period, as well as how many and how often repayments will be made. Together with this information and your monthly budget, you should be able to make an informed decision about the cost of the debt you're committing to.
To set yourself up with the right car finance, work with a Personal Lending Adviser like those at Max Loans. Our team of Personal Lending Advisers understand NZ finance, and can save you time and money while helping you find the right car finance.
2. Deposit conditions
In most cases, lenders don't require a deposit when it comes to car finance, and you can usually apply to borrow the full amount you need to buy a car, including any related costs like on-road costs or insurance. That could change though depending on your personal circumstances, so it's always a good idea to talk to a Personal Lending Adviser about your situation to find out what deposit conditions may apply.
At Max Loans, we recommend that you only borrow what you need. So if you have managed to save some money towards the cost of buying a car, you could use that as a deposit and then borrow a lesser amount. The less you borrow, the sooner you can pay back your loan, and the less interest you'll be charged.
3. Pre-approved finance
Shopping for a car with pre-approved car finance sets you up for success. Not only does it mean you'll be shopping within your budget – and not wasting time viewing cars you really can't afford – pre-approved car finance guarantees you have a loan to cover the cost of the car you want. And that could give you extra leverage when it comes to negotiating the purchase price, as ultimately you'll be shopping like a cash buyer.
What's more, with pre-approved car finance, you're not limited to only buying a car from a dealer or having to rely on dealer finance. Instead, you can focus on finding the right car, whether that's from a dealer or through a private sale, without worrying about how you're going to pay for it.
While pre-approved car finance may be conditional, just knowing in advance how much you have to spend and how much your repayments will be, makes it easier for you to budget before you start car shopping. Getting pre-approved car finance is a simple process – get in touch with a Max Loans Personal Lending Adviser to find out how to get started.
4. Application process
No one wants to have to struggle through pages and pages of legal jargon when applying for car finance. That's why many car finance lenders these days offer simple, easy-to-understand, online application processes.
As part of the application process, usually lenders will do a credit check to ensure your credit score matches their requirements. You can help boost your credit score if it needs improving, by following these 5 things that people with an excellent credit score do. It's a little piece of financial wisdom that could really help you get your credit score back on track.
Max Loans' online application form can be completed in minutes and once done, one of our Personal Lending Advisers will be in touch to discuss your options for car finance.
5. Warranty and insurance
Once you've found your dream car and you're ready to purchase, be sure to check out any warranties or get a quote for car insurance. That way you'll have peace of mind, knowing you won't be left out of pocket should something go wrong with your car. If you need help with your insurance, our experienced Insurance Advisers at Max Insurances would be happy to help you compare quotes across our extensive panel of insurance providers, so you are guaranteed to get the most competitive car insurance cover that suits your needs. To discuss your insurance needs and options, give us a call on 0508 629 5626 today!
Start car shopping today
Before you start car shopping, get in touch with us to discuss your car finance needs. Armed with the right information and your pre-approved car finance, you'll be ready to shop for your new car.
Apply Now
Find this article helpful? Don't forget to like it or share it on Facebook.