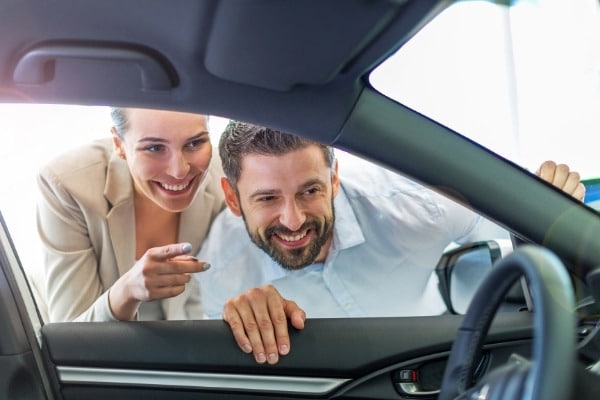 16 Oct

Buying A Car: 3 Questions To Ask

Buying a new car is a big investment that needs careful consideration. So before you step into a car dealership to buy a new car, arm yourself with knowledge. Answer these three important questions to ensure you get the right car for the best price.
1. What car do I want?
The right car should fit your lifestyle, so start your search by determining what it is you most expect to get out of your car. Here are some practical considerations to think about: Is it for the family or for work? How often will you use your car? What type of transmission do you drive – manual or automatic? How many passengers do you need to carry? Do you need to fit children's car seats in? Do you need a tow bar or roof racks to carry sporting equipment or tow a trailer? Is it cheap to run and maintain? What's most important to you – safety, economy, comfort, reliability, or engine size? Where do you drive – mostly around town or in rural areas? How much garage or parking space do you have at home?
Once you've answered these questions for yourself, you should have a clearer idea of the type of car you're looking for and can start to narrow down your car choice. But you're not quite ready to head out to the dealerships yet!
2. What is my budget?
Before you begin shopping for a car, it's important to determine what your budget is and how much you are willing and able to spend on a vehicle. Bear in mind that the total cost of your car is more than the purchase price, it may also include things like registration fees, auto insurance, regular maintenance, and repairs (if damage isn't insured). When you plan your car-buying budget, make sure that you keep these costs in mind and leave yourself some wiggle room with your budget to avoid financial surprises down the road.
If you need a car right now but don't have the cash saved up yet, we can assist you with a pre-approved car loan. At Max Loans, we understand that there are times in life when people need to finance something that they simply don't have the funds for upfront, and we specialise in providing our customers with easy and fast ways to secure car loans throughout NZ. With access to an extensive panel of reputable lenders, we can source some of the best rates and loan terms on the market. What's more, with a pre-approval in place, you will also get the freedom to choose where you buy your car and confidently make an offer when you find one! To have an estimate of what your repayments might be and how long it may take to pay off your car loan, you can use our online loan calculator.
3. What about insurance?
While insurance is not mandatory in New Zealand, it makes good financial sense to protect your new car when you head out on the road to ensure you're covered for any unexpected event.
The cost of your car insurance will depend on a few things including your car's make, model and year, the number and age of drivers and if there are any major modifications or accessories.
Acting as an Insurance Broker, our team at Max Insurances can compare a number of insurance policies from our extensive panel of insurance companies to help you choose the right insurance cover to fit your lifestyle and budget:
1.THIRD PARTY CAR INSURANCE
Third party is usually the most affordable insurance best suited to low-value cars, covers you for your legal liability only if you cause an accident and damage to someone else's car. With this type of policy, damage to your own car is not covered.
2.THIRD PARTY, FIRE AND THEFT
Third party, fire and theft is similar to third party car insurance, but extends to cover your own car in case of loss or damage due to fire or theft. This mid-level insurance provides protection against the most common risks you may face when on or off the road, and it can be an ideal option if you are on a budget but don't want the inconvenience and costs of repairing your car or purchasing a new car if it is damaged by fire or stolen.
 3.COMPREHENSIVE INSURANCE
Comprehensive Insurance covers accidental damage to both your car and any other cars involved in accident with you and is ideally suited to those who prefer to have extensive cover in any event.
GET THE CAR OF YOUR DREAMS
At Max Loans, we know who to talk to about the right car loans with the lowest interest rates and most favourable terms, and can help you secure finance NZ wide so you can get the car of your dreams.
With pre-approved car finance you'll have far more bargaining power when you start shopping for a new car. You'll also have a clear idea of how much you can spend, so you won't waste time looking at cars you can't afford.
If you're not sure which car loans would fit your needs best, contact the team at Max Loans and we'll talk you through the application process and help you find the right finance.
Find this article helpful? Don't forget to like it or share it on Facebook.