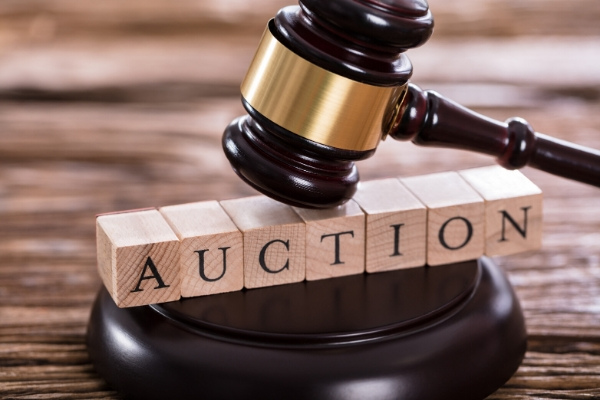 18 Jun

3 Tips For Buying A Car At Auction

Car auctions are still one of the most cost effective ways to buy a car in New Zealand. Particularly if you're on a budget or you're looking for something a little more specialised like a collectors' item or a vintage car.

Typically, cars sold at auction are better priced, sometimes well below current market value, and bidders can usually choose from a wide variety of vehicles on offer. Much like a property auction, buyers bid against each other rather than negotiating directly with the seller. Bidding can be fast-paced and payment is usually in cash or by bank cheque.

Vehicles sold at auction are most often used cars, which can come from private sellers, manufacturers, banks, leasing companies and fleet agencies. Sometimes car auctions are for specialist vehicles – hard to find cars that collectors will bid on. For example, the Max Loans Classic Car Fair and Auction, held each year at the Repco Beach Hop, provides classic car enthusiasts the opportunity to see a collection of stunning classic cars all in the one place. At Max Loans, we've helped many classic car customers own the classic car of their dreams.

It's worth noting that online auctions, such as car auctions on Trade Me, are becoming very popular because they are convenient and flexible. For example, buyers don't have to attend an auction held at a certain location, and they can bid over several days or even a couple of months. In other words, online auctions allow buyers to bid from the comfort of their homes and the time frame of the auction is usually much longer. However, because the traditional approach is still alive, this blog also covered everything that buyers need to know when they attend an auction in person.

Because buying at car auction is quite different to buying from a dealer or the seller direct – there are usually no refunds if you change your mind – it's important you do your homework and have your car finance in place before you buy. If you're a first-time bidder and you're considering buying a car at auction, take a look at these 3 tips.
1. Do your homework
Research the various types of car auctions. Government vehicle auctions are sourced from ex-government departments and usually offer cars in very good condition. Ex-fleet auctions offer a wide variety of vehicles with up-to-date service records, while damaged car or salvaged auctions could suit someone looking for a do-up project at a very low price.
Attend a few auctions before you bid. To get a good feel for the auction process and the estimated sales price or value of vehicles sold at auction, we recommend you attend a few auctions before you bid. When you're ready to bid, attend a pre-auction inspection if it's offered, so you can get a good idea of the condition of the vehicles on offer.
Do a thorough vehicle inspection before you bid. If you don't know enough about cars, have someone who does know go over the car for you. Cars sold at auction typically don't carry the same warranty or guarantee as you would get from a dealer and the sale is final with no refund if you change your mind.
Check the car's certification including registration and Warrant of Fitness if available. If it's not up to date, remember to factor the cost of these into your budget.
Thoroughly research the conditions of sale. Read the fine print and pay particular attention to details like the payment options if you're successful at winning the auction, as well as your consumer rights and any warranty.
2. Sort out your finance
Have your car finance in place. If you are successful and you win the auction, you'll likely be required to pay the full amount at the time of sale, so it's important you're prepared for this. Having your finance in place before you attend the auction also means you won't be tempted to go higher than your budget. It's easy to get drawn into an often expensive bidding war, but knowing how much you have to spend makes it easier to stick to your budget.
Factor in those extra costs. With car finance from Max Loans, you're not limited to only spending on your vehicle. You can keep aside some of the finance to cover additional costs like car registration, WOF or minor repairs that may need to be done. Talk to the team at Max Loans about finding the right loan – and the lowest interest rates – to suit your target figure and financial position. Also, at Max Loans, we specialise in bad credit loans, meaning even if you have impaired credit history, getting car finance may still be an option.
3. Bidding at a car auction
Take someone with you who has experience at buying at car auctions. Used car auctions can be overwhelming, particularly if you're a first-timer. When you arrive, you'll be required to register with the auctioneer before the auction begins and you'll need to show a form of identification.
Once the auction begins, take your time and watch the action closely. Try not to get too caught up in the excitement and end up spending more than you budgeted. The seller will set the reserve price before the auction begins – this is the lowest acceptable bid. The vehicle won't be sold until bidding reaches the reserve price.
If you have the highest bid at or above reserve price at the end of the auction, you win the auction and are required to complete the sale. Remember, vehicles sold at car auctions don't generally come with a warranty so make sure you've inspected the car thoroughly before you go ahead and bid at auction. To give you peace of mind knowing that you won't be left out of pocket should something go wrong, we can also help arrange warranties on vehicles purchased at auction as long as they meet certain criteria. What's more, if you're the proud owner of a classic car, your vehicle is used for commercial purposes (such as taxis and courier vans), or other situations that may make it hard to qualify the criteria for getting a warranty, part of our team Max Insurances can help you find competitive car insurance that meets your specific needs.
Finance options for buying at car auctions
Buying at car auction presents many opportunities for buyers looking to snag a bargain. But it pays to be prepared ahead of time. If you win the auction, you'll need cash or an approved loan to pay the full amount. There will also be other costs and fees that you'll need to factor in.
When you're pre-approved with car finance, you can buy like a cash buyer. What's more, when you work with Max Loans to arrange loans NZ wide, you're assured of a competitive loan with fixed repayment amounts making it easier for you to budget. To ensure you get the right car finance to suit your needs, talk to the team at Max Loans first.
Find this article helpful? Don't forget to like it or share it on Facebook.