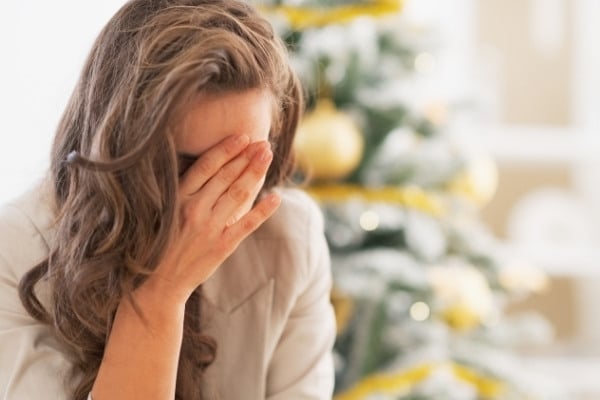 22 Dec

Top Tips To Reduce Stress This Christmas

Christmas should be a magical time of year filled with love and laughter, family and friends, good food and giving. But for many, it's a time of stress and anxiety. The excess, expectations and exchanges can leave you feeling drained and overwhelmed. Add to that the pressure of starting the new year in debt and it's hardly surprising so many people find this time of year so stressful. To help ease the stress and strain this holiday season, try some of these Christmas stress-busting tips.
1. Plan your spending
There's no doubt that money issues are one of the biggest causes of stress over the Christmas period. Every year, thousands of consumers get caught up in the Christmas spirit and end up spending far more than they planned. To avoid overspending at this time of year, set up a budget and then stick to it!
Start by ensuring that all of your regular monthly expenses are factored into your budget so that you're not left short on the important bills like your rent or mortgage, electricity and phone accounts. Then outline any other spending that you know you'll be doing over the holidays: this could include gifts for family and friends, events you're going to or are hosting, Christmas food and drink, as well any travel related costs you may have at this time of year.
Set a dollar value against each of the additional expenses to determine exactly how much you'll be spending on each of these. When you're out shopping, take a copy of your budget along with you and update it as you go to ensure you're keeping within your limits.
Consider shopping online instead of in-store to avoid being tempted into spending more than you budgeted for – and to avoid the crowds! And manage impulse buying by only taking the amount you can afford with you on a shopping trip and leave your credit cards at home.
Overspending can easily overshadow the true meaning of Christmas. Being organised and realistic with your budget will help you stay on track. You may need a little extra help at this time of year to cover those extra expenses and to avoid racking up costly credit card debt. With NZ loans from Max Loans, you'll know how much you can spend, what your repayments will look like, and our team works hard to arrange the lowest possible interest rates so you're not starting the year off with unmanageable debt.
2. Start early and get help
Last-minute gift shopping can easily blow the budget so plan your shopping early and avoid buying impulsively. Set aside specific days for shopping, baking, visiting friends and family, and other pre-Christmas activities. Plan your menus, make a shopping list and stay focused on your budget to help prevent last minute scrambling to buy things you've forgotten.
To reduce your stress at this busy time, get help by delegating holiday tasks to friends and family members. Be honest about what you can handle and speak up if you're juggling too much. Don't let too many commitments dictate how your diary looks this December. Instead, prioritise time with family and friends and only commit to what you know you can realistically fit into your schedule.
3. Take a break
Some people experience feelings of depression and anxiety at this time of year. Dealing with family, juggling finances, and managing expectations can leave you feeling down. Don't let the festive season become a time that you dread. If you're struggling with stress this festive season, talk to someone. Confide in your partner, spouse, a good friend or seek professional help. There are things you can do to make dealing with the holiday season easier.
Remember also to make time for yourself, even if it's just 15 minutes a day, on your own without any distractions to help refresh you and restore your inner calm. Take a walk outside, listen to relaxing music, book a massage, meditate or read a book: whatever helps clear your mind and reduce your stress.
Lastly, have some fun: laughter goes a long way towards fighting stress by lifting your mood, stimulating heart, lungs and muscles, and releasing endorphins. Finding positive, helpful ways to reduce stress can positively impact on your health.
The holiday season should be a joy
If you're concerned about your financial obligations this holiday season or you're struggling to secure credit because of bad credit issues, talk to Max Loans about our personal loans including our bad credit loans NZ wide. Our team will work with you to secure finance to help pay for gifts, travel or entertainment this festive season, and help you improve your credit profile at the same time. Email us or give us a call on 0508 629 5626 to know more about what we can do for you!
Find this article helpful? Don't forget to like it or share it on Facebook.