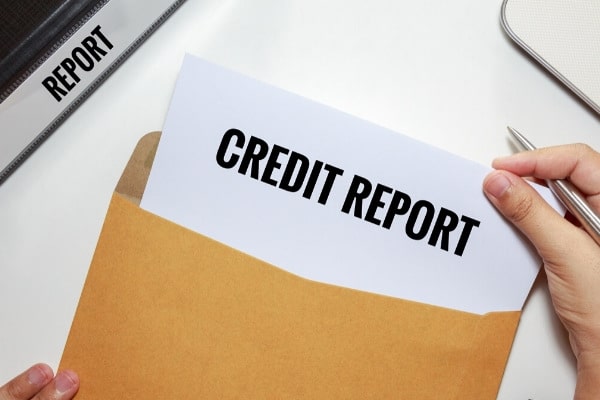 29 Oct

How Long Is Information Held On My Credit File In NZ

Maintaining a good credit score is more important than you think. Under New Zealand's Comprehensive Credit Reporting system, both positive and negative data is collected by credit bureaus in your credit file and can be used by credit providers when making a credit decision.

If you have a default on your credit file, it could remain there for up to 5 years, seriously impacting your ability to secure finance. Just as importantly though, you have control over the positive data listed on your credit file and could re-establish a good credit file by paying your bills on time and clearing any outstanding debt.
The types of data listed on your credit file and for how long
CREDIT APPLICATIONS/ENQUIRIES
If you apply for credit, it can be listed on your credit file as a credit enquiry and remain on your credit file for up to 5 years. Each credit enquiry has an impact on your credit score and subsequently your ability to secure finance.
A credit enquiry includes the date of the enquiry, the type of credit you've applied for (a credit card, personal loan, mortgage, utility account), whether you are the sole borrower or if you are borrowing jointly with someone else (or acting as guarantor for another loan), as well as the amount you are applying for.
If you make a number of credit applications in a short space of time while shopping around for credit, multiple credit enquiries are listed on your credit file and lenders may view this in a negative light. To avoid negatively impacting your credit score, research and compare lenders before you apply to ensure you meet the lender's eligibility criteria and only apply for credit if you absolutely need it.
When you work with a broker like Max Loans, we'll help you stay on top of the things that may alert lenders by providing a number of options to bring you within lender's criteria. That way you'll always be in the best position to secure approval, instead of applying several times and leaving footprints on your credit file.
CREDIT DEFAULTS
If you fail to make a payment that is more than 30 days overdue on a payment of $100 or more – whether it's a phone or electricity account, a credit card or a loan repayment – the credit provider may contact a credit rating agency to report the default. The default is then listed on your credit file and will remain there for up to 5 years, regardless of whether or not you repay the original debt. This can seriously impact your ability to access further credit.
You can only have a default removed from your credit file if it has been listed in error. As this can happen quite often, it's worthwhile regularly checking your credit file to ensure there are no unexpected black marks by requesting your free credit report.
If you do have a default listed on your credit file for 5 years, it's important you begin building up a positive credit history in the meantime: there are a few steps you can take to improve your credit score. At Max Loans, we specialise in working with clients who have credit defaults and can often assist with a Bad Credit Loan to help you begin the process of building up a positive credit score.
COURT JUDGEMENTS 
If your default proceeds to a court judgement, it will be listed on your credit file and remain there for up to 5 years. A court judgement is a summary of a successful legal action – the outcome – taken against a person or organisation about a debt owing. Court data is gathered by credit bureaus and reported on credit files on a regular basis.
BANKRUPTCY
Insolvency information like a record of entry into no asset procedure or a single bankruptcy may be held on your credit file for 4 years from the date of discharge. If you have multiple insolvencies, these may be listed on your credit file indefinitely.
REPAYMENT HISTORY
Positive data listed in your credit file includes account information like the date an account was opened and closed, the credit limit, type of credit account, as well as 24 months' credit repayment history. Repaying your debt on time, every time positively reflects on your credit file and can help improve your credit score.
Maintaining a good credit file
Your credit score plays a crucial role in your financial future, helping lenders get a much clearer picture of your credit-worthiness and your range of credit commitments. For you as a consumer, it means potentially getting access to credit at a more affordable price.
If you have an adverse credit history, there are opportunities to improve your credit score and access credit. As one of the most trusted brokers in personal loans NZ wide, Max Loans are experts when it comes to providing Bad Credit Loans.
Don't let a negative credit score come between you and a secure financial future. At Max Loans, we provide advice and financial assistance to get you back on track. Talk to us today about your situation and we'll help you choose a finance option that best suits your needs.
Find this article helpful? Don't forget to like it or share it on Facebook.
This publication should not be deemed as financial advice. While all care has been taken in the preparation of this publication by the writer, Max Loans and the writer give no warranty as to the accuracy of this publication and whether the information contained within it is appropriate for your individual circumstances. No responsibility is taken by Max Loans or the writer for any errors or omissions in this publication. You should seek specific financial advice appropriate to your individual circumstances before acquiring or disposing a financial product.