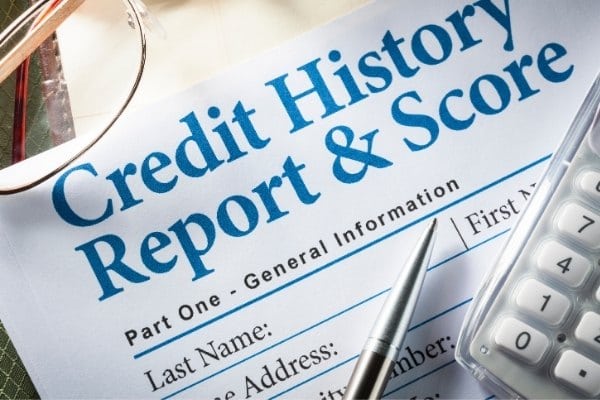 02 Oct

Does Checking Your Credit Score Lower It In NZ?

Maintaining a good credit score is vital if you want to access affordable credit, as lenders use your credit score to decide whether or not to lend to you. The higher your credit score, the better. New credit inquiries – especially a lot of them all at once – can lower your credit score and give lenders the impression you're a risky borrower. Here's what to look out for.
Hard inquiry vs. soft inquiry
Every time you apply for credit – such as a home loan, car loan or credit card – the lender or creditor will look at your credit report. Lenders use the information contained in your credit report – like your past and current repayment history, and balances on NZ loans and credit cards – to decide whether or not to lend to you.
This is known as a hard inquiry and, because it's linked to an actual credit application, can affect your credit score by temporarily lowering it. Too many hard inquiries in a relatively short space of time may be a red flag to lenders, signalling you're at risk of overspending or that you're having trouble meeting your repayments.
Soft inquiries are when you check your own credit score, or when a lender or credit card company checks your credit score to pre-approve you for an offer. Because these types of inquiries are not linked to a specific credit application, soft inquiries have no effect on your credit score.
Of course, there may be times when a hard inquiry is unavoidable – like when you're shopping around for the best home loan or car finance deal. In these instances, credit bureaus recognize you may need to submit multiple applications to several lenders for the same loan product in order to compare rates, and your credit score is generally not penalised by too many hard inquiries provided these inquiries are all done within the same timeframe.
However, if you are applying for multiple credit cards, personal loans and car finance in the space of a few days, your credit score will undoubtedly take a knock! Each hard inquiry in this case will be treated separately and will have a bigger negative impact on your credit score.
How to dispute hard credit inquiries
By checking your credit report regularly, you'll have a good idea of how many hard inquiries are listed on it. Unless a hard inquiry is a result of a mistake or identity fraud, it's not possible to remove it from your credit report, but it will drop off your report generally after two years.
If you notice a hard inquiry that shouldn't be there – either as a result of an error by the lender or potential identity fraud – you can dispute it with the credit reporting bureau that produced the report. But remember, there may be hard inquiries you don't recognise so ensure you thoroughly check these before disputing.
Contact the credit bureau in the first instance to request the hard inquiry be removed from your credit file and follow their processes and guidance.
How to minimize the impact of hard credit queries
To reduce the impact of hard inquiries each time you apply for a NZ Loan, we recommend these steps:
Only apply for credit when you actually need it.
If you're shopping around for loans in NZ, consider using a Personal Lending Adviser like those at Max Loans to minimise the number of hard inquiries on your credit report.
Check your credit report regularly and dispute any unknown or unapproved hard inquiries.
Manage your repayments carefully by always paying on time and in full. Consider

consolidating your debt

into one manageable loan repayment to make it easier to stay on top of repayments.
If you have defaulted on loan repayments in the past,

bad credit loans

may help improve your credit score.
Improve your credit score
Hard inquiries are just one factor used to calculate your credit score. Other factors, like how well you manage your repayments, how much debt you have and what type of debt, as well as how long you've been using credit, have a far more significant impact on your credit score.
At Max Loans, we believe everyone deserves a second chance. That's why we assist customers with bad credit loans to help boost their credit score back to good health. Even if you've defaulted in the past, you may be eligible for finance. If you find yourself in this situation, contact Max Loans today to find out how we can assist you with a bad credit loan to meet your financial needs and improve your credit score!
Find this article helpful? Don't forget to like it or share it on Facebook.