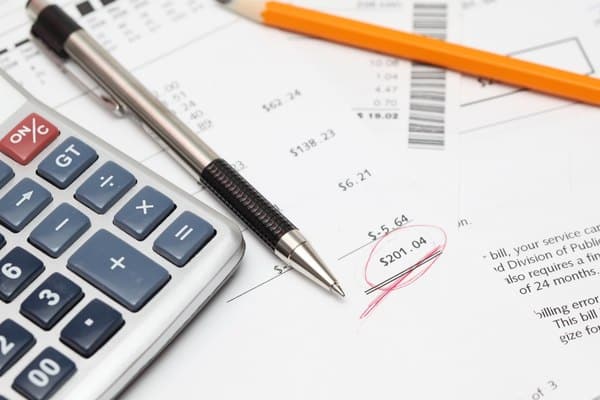 22 Dec

Can A Default Be Removed From A Credit File?

Credit defaults can have a major impact on your ability to access credit. Lenders view credit defaults as an indication that you've struggled to repay debt in the past. And they may decide not to approve future credit applications. While credit defaults cannot be removed from a credit file for 5 years if the default was not listed in error, there are some things you can do to improve your credit situation. Here's a closer look at what credit defaults are and how to reduce their negative impact on your credit file.
1. What is a default on a credit file?
A credit default is an unpaid debt that has been reported by a credit provider on a payment of $100 or more that is at least 30 days overdue. Any unpaid debt, including phone, electricity, credit card or loan, may be reported as a credit default and could stay on your credit file for up to five years, regardless of whether or not you repay the debt.
Each time you apply for new credit, most lenders will usually access your credit file and all of the information about your credit default. Depending on their lending requirements, even the smallest credit default could mean your loan application gets turned down. And even if the lender looks past your credit default, you may not be offered the most favourable terms and you could be charged higher interest rates.
2. How is a credit default removed?
Credit defaults stay on your credit file for up to five years. Even if you repay your debt, the credit default will still be listed. It will just show as having been paid once you've paid back your debt. The only time a credit default can be removed from a credit file is if it has been listed in error. If this happens – and it does happen from time to time – it's best to contact the credit provider that provided the incorrect information, as well as the credit reporting bureau with evidence that the credit default is an error.
3. How do I reduce the negative impact of a credit default?
Having a credit default listed on your credit file doesn't mean you'll never be able to apply for credit again. There are some steps you can take to reduce the impact a credit default has on your credit file and your credit score.
Step 1: Review your credit report: A regular check of your credit report is a good way to get an overview of your current financial situation. Reviewing your credit report lets you check for any errors or credit defaults that could impact your ability to access credit. It may even motivate you to make changes to your spending to improve your credit score if necessary.
Step 2: Settle all outstanding debts: While it's true that credit defaults remain on your credit file for up to five years, that's not a good enough reason to not repay your overdue debts. Paying back what you owe as quickly as possible shows lenders that you're serious about getting on top of your debts. Many lenders regard a settled credit default as far less of a problem than an unpaid one. If you have a bunch of different debts you are struggling to repay, it's worth considering a debt consolidation loan to help you simplify your repayments and get your finances back under control. A debt consolidation loan through Max Loans allows you to combine multiple debts, such as credit cards, store cards, buy-now-pay-later balances, and existing loans into one single personal loan. This means one regular repayment, one fixed interest rate, and a clear timeline of when you can be debt-free. If you're a homeowner with a number of debts that you're struggling with, our experienced Mortgage Advisers at Max Mortgages may also be able to help you consolidate all your debts into your mortgage – that means you can take advantage of mortgage interest rates, which are typically much lower than other forms of credit. Give us a call on 0800 ASK MAX (0800 275 629) to find out how we can help make your debts more manageable and improve your credit score at the same time!
Step 3: Be patient: Unfortunately, credit defaults will continue to show on your credit file for up to five years, but the good news is, the older the default, the less of a negative impact it has on your credit score. So you may need to be patient and wait until the credit default is removed. If you do need to apply for credit with credit defaults on your credit file, a bad credit loan could be a solution. Not only will it provide you with the finance you need, it can help improve your credit score too.
Get finance with bad credit
It can be hard to convince a lender to finance your loan when you have a low credit score or credit defaults on your credit file. However, with a bad credit loan, you may be approved for finance even if you have credit defaults that have been repaid or a low credit score.
To find out more about bad credit loans, and to see if bad credit loans are right for you, contact a Max Loans Adviser today. We work with an extensive panel of lenders to help you find the most suitable personal loans NZ wide, and can provide personalised advice to help you make informed decisions about your finances.
Apply Now
Find this article helpful? Don't forget to like it or share it on Facebook.