11 Nov

Personal Loan – Using A Personal Loan Could Save You BIG Dollars?

Tapping into your home equity is a convenient way to raise money but it also delays paying off your home completely, potentially jeopardising your comfort in retirement. Perhaps, a PERSONAL LOAN is a better way to finance your lifestyle purchases?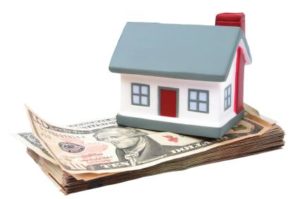 Home equity is the part of your property that you truly 'own'.  Obviously, you own your home, but if you have borrowed money and used that property as security then your lender also has an 'interest' in your property until you pay off the loan fully.  As property prices rise, then your equity rises, assuming you don't increase your debt.  However, this is where it gets challenging!
Mortgage products such as offset accounts, equity release home loans and redraw facilities, promote the ability for the home owner to access some of this 'untapped' equity to buy 'stuff' and suddenly…boom…there's the challenge!
That overseas holiday now seems more in reach, a more expensive car seems possible, or even a second or third car becomes a possibility, a new washing machine, a boat – always wanted one of those?..…the opportunities for spending seem endless and are in fact are a real possibility, through the magic of accessing 'untapped equity'.
After all, a 5.95% mortgage rate is very tempting. Going to the bank and adding for example another $20,000 is relatively easy. Over 20 years that's only another $33 a week. I hear you now…."I can afford that". What's the risk, I've made money as my house value has gone up?" It all seems rather harmless. Why not!
And why not indeed? Well, let me give you four reasons for consideration.
1. Unless you are REALLY disciplined 'chucking it on the mortgage', rather than using alternative financing such as a personal loan, could actually cost you more in the long run. Why?
a) 'Chucking' another $20,000 on the mortgage over 20 years at an interest rate of 5.95% will mean that you will pay $14,216 in interest on the original $20,000 borrowed. Taking out a personal loan for 5 years at an interest rate of 15% will mean you will pay only $8,456. That's a difference of $5,760 in interest YOU don't pay! That's BIG $$$! Money you could have put towards other things – including your retirement.
b) Now, obviously it's a no-brainer if you can pay off the $20,000 over 5 years at an interest rate of 5.95% – then chucking it on your mortgage will save you the most in interest payments. But most people don't pay this additional spend off over 5 years, they add it to their overall mortgage which gets extended out to the same timeframe as the money they borrowed for their home – decades!
2. Your home and the equity in it, is often your most valuable asset. NZ Super payments are based on the idea that most Kiwis will own their home, mortgage free by the age of 65. KiwiSaver is based on the idea that it will provide only a small supplement to the meagre NZ Super. So, borrowing now against your mortgage to fund today's lifestyle purchases means effectively borrowing on your retirement funds of the future. This puts a comfortable retirement when you reach 65 at risk.
3. Don't forget the loan is guaranteed by your home. Ask yourself – do you need to put your home at risk for an extra $20,000 – or would an alternative lending facility (such as a personal loan) be a better source of finance?
4. Matching the type of spending with the type of loan is a good discipline. Personal Loans are good short (<12 months), or medium term (1-5 years) lending facilities and the time to maturity is more in alignment with the short to medium term nature of the purchase (ie; holidays, cars, contents, boats, etc,). After all, if for example you need to replace your washing machine in 5 years, with a personal loan of 5 years you've completely paid it off – you're ready for the next spend. With a mortgage spanned over 20 years – it may be costing you less a week, but when you need to replace that washing machine in 5 years time, the original loan hasn't even been repaid. So now the new loan repayments are in addition to the old loan repayments. It is much better to match short-to- medium term purchases with short-to-medium term financing.
Now, I'm not suggesting not to borrow for lifestyle assets if you can afford the repayments – not at all! After all, it's important to live in the present and enjoy each precious moment. As the saying goes – "life is way too short". And I'm not suggesting that drawing down on the equity in your home isn't a good idea – not at all! It can be a very good idea if used in the correct way. But it's worth stopping and thinking carefully, before using your home as your ATM.
So, remember if you decide to take out "a little bit extra" on your home loan, it's a bit like holding your home hostage as collateral while putting yourself more into debt. Is putting that holiday, or putting that car, or putting that washing machine, or putting that 'thing' onto your mortgage putting you at risk of NOT being mortgage free at 65? Isn't owning your home outright the ultimate Kiwi dream? Is the way you are financing your 'little' lifestyle purchases jeopardising your retirement?
Ask yourself….would a personal loan SAVE YOU BIG $$$ in the long run?
If you have a home loan but want to consider a personal loan to finance your next lifestyle asset – APPLY For A Personal Loan Today.
Find this article helpful? Don't forget to like it or share it on facebook
This publication should not be deemed as financial advice. While all care has been taken in the preparation of this publication by the writer, Max Loans and the writer give no warranty as to the accuracy of this publication and whether the information contained within it is appropriate for your individual circumstances. No responsibility is taken by Max Loans or the writer for any errors or omissions in this publication. You should seek specific financial advice appropriate to your individual circumstances before acquiring or disposing a financial product.